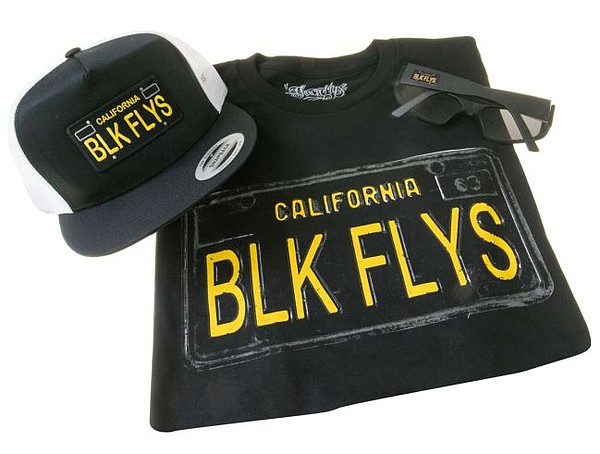 Black Flys Goes Way Back with Agenda Debut
Black Flys goes way back.
The Orange County label is considered among the first to put some rock 'n' roll and fashion in eyewear styles favored by the surf and skate set. Legendary rock/ska group Sublime played many of the label's parties wearing Black Flys eyewear.
The label made its Agenda debut during the trade show's July 8-9 run at the Long Beach Convention Center. Black Flys dared to go even farther back with the styles that it debuted at Agenda. On T-shirts, caps and eyewear, the label printed graphics of the black and yellow California license plate of the 1960s, bearing the appropriate license plate abbreviation of the label's name; Blk Flys.