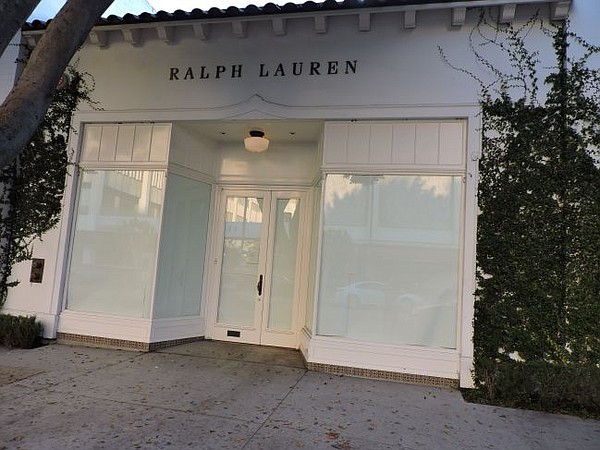 Ralph Lauren Exits Robertson Boulevard
Robertson Boulevard changed when an 11,000-square-foot Ralph Lauren boutique moved on the fashion street in 2008.The street of independent retailers had became a destination for high profile fashion houses.
The street's character must be in for another change. The Ralph Lauren boutique, located at 143 N. Robertson Blvd., has closed.
The windows, which once showed the latest in Ralph Lauren looks, were covered by paper. A note, posted on the locked front door, confirmed that shop had closed and encouraged shoppers to visit Ralph Lauren's boutique on Rodeo Drive.
The shuttered Ralph Lauren sits a storefront or two down from the currently empty address for the former Gregory's boutique, which closed in February. However, the street may be in store for a shot in the arm. Jay Luchs of NewmarkGrubbKnightFrank, a commercial real estate firm serving the street, said that a high profile Italian restaurant from downtown Los Angeles was in talks to move to Robertson.