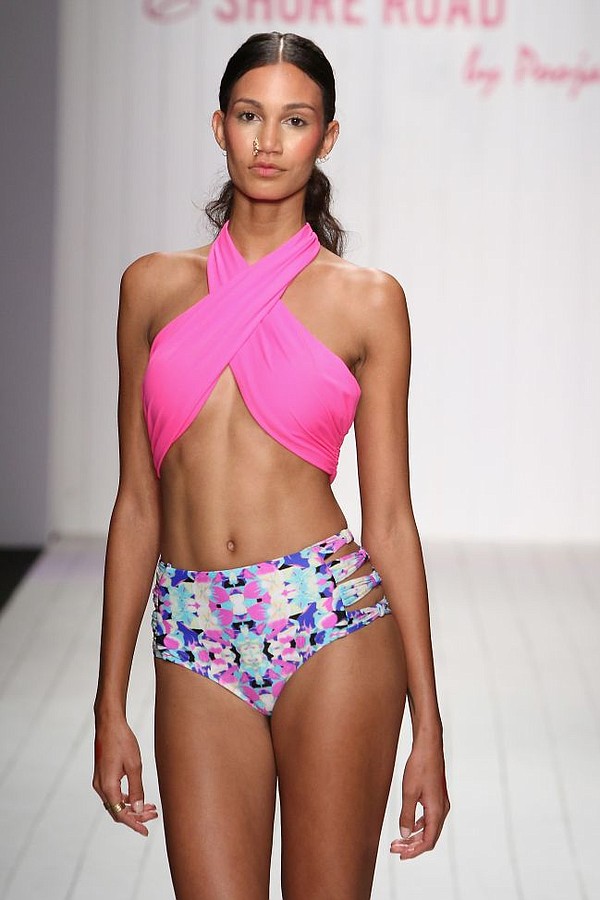 6 Shore Road: Funkshion Fashion Week
It was going to be her biggest fashion show, so Pooja Kharbanda started it with a prayer.
It was the Ganesh Mantra, a Hindu prayer for new endeavors. After the mantra, Kharbanda showed the Resort 16 season for her brand 6 Shore Road by Pooja. It took place July 17 on the stage for Funkshion Fashion Week in Miami Beach. This show featured 38 looks. Her past run ways shows typically featured 32 looks.
Some of the collection's prints were inspired by the clothes of the Kuna women, an indigenous group of people in Panama, where Kharbanda spent her teenage years.
In a break from previous collections, 6 Shore Road's Resort 16 line offered low-waisted bikini bottoms. Other looks featured a cabana halter wrap top. Another style featured a high-waisted chiffon pants paired with a wrap bikini top.