MANUFACTURING
CIT Merging With OneWest Bank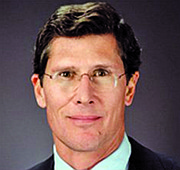 CIT Group, the largest apparel factor in the United States, is merging with One­West Bank in Pasadena, Calif., in a deal worth $3.4 billion.
Under the terms of the agreement announced July 21, shareholders of IMB Holdco, the parent company of OneWest Bank, will receive $2 billion in cash and 31.3 million shares of CIT Group common stock currently valued at $1.4 billion, assuming a CIT stock price of $44.33.
OneWest Bank is a privately owned regional bank formed in 2009 that operates 73 retail branches in Southern California. It has $23 billion in assets, including commercial and residential mortgage loans and $15 billion in deposits.
Following the close of the transaction, expected to take place Aug. 3, CIT Bank, CIT's banking subsidiary, will merge with OneWest Bank under the CIT Bank name, and CIT Group will have assets of $67 billion and more than $30 billion in deposits.
CIT Group will continue to be led by John Thain, its chairman and chief executive officer. Following the close of the transaction, Steven Mnuchin, chairman of IMB Holdco, will join CIT Group as vice chairman and will also become a member of its board of directors.
Alan Frank, an independent director from OneWest Bank will also join the CIT board, increasing its size from 13 to 15 members.
"This transformational transaction will combine CIT's national middle-market lending platform with OneWest's wholesale lending and branch-banking franchise to create a unique provider of retail and institutional financial services," Thain said. "The transaction diversifies and lowers the cost of CIT's deposits and broadens the products we can offer to our middle-market clients."
OneWest Bank was created during the height of the recession from the remains of IndyMac Bancorp in Pasadena, which was seized by regulators in 2008 and sold.
"We have spent the last five years building OneWest Bank into a premier regional bank in Southern California," Mnuchin said. "We are confident that this transaction will provide our retail and commercial customers with access to the broad range of high-quality financial products and services offered by CIT and allow OneWest to benefit from CIT's expansive client base and global reach."