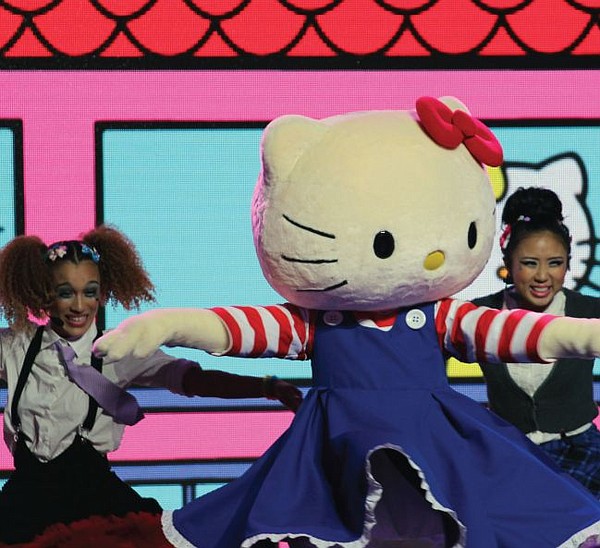 The Contessas of Cute: Hello Kitty's At Forum June 12
What would be a year without a major Hello Kitty event?
In 2014, it was the first official Hello Kitty fan convention. It was held in Los Angeles' Little Tokyo district. For those who passed through; it was very entertaining, a lot of people wearing outré Hello Kitty costumes, which were very cute.
Talking about cute, the contessas of cuteness are returning to the L.A. area. It's Hello Kitty's Supercute Friendship Festival, which will be held at The Forum in the Inglewood, Calif. , which runs June 12-14.
There will be dance, animation, collectibles---and costumes. Here's a couple of pics of some of the outré Hello Kitty costumes which will be purportedly on stage at the Supercute Friendship Festival.