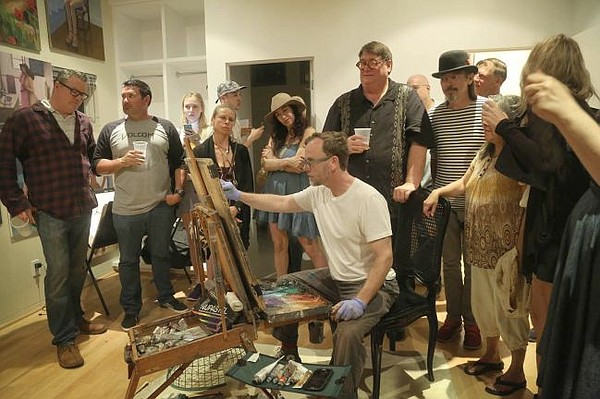 Alex Schaefer After BNKR
Aussie brand BNKR is scheduled to open a flagship later this year on the grounds of the former Blackstone Gallery in downtown Los Angeles . Here's a postscript on one of the big wheels at Blackstone; Alex Schaefer. The artist frequently displayed his landscapes of downtown Los Angeles and other paintings at Blackstone.
On June 28, Schaefer appeared at a live painting session at a private gallery show curated by Eric Minh Swenson. It was held at a luxe home at the canals at Los Angeles' Venice district. The downtown Los Angeles-based Schaefer has started painting landscapes of Venice. It's downtown Los Angeles' loss!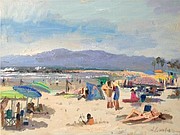 RELATED STORIES