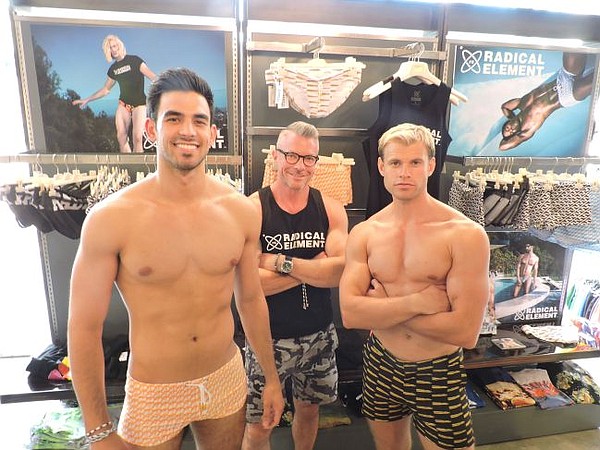 LASC & the Radical Element
LASC has long served the city of West Hollywood as a place for men's fashion and a place to party. It produces major events such as the boutique's famous Halloween and Gay Pride parties.
But this good retail citizen has embraced a Radical Element.
Radical Element, a men's swimwear and fashion brand, made its debut at LASC on March 14. The line's silhouettes of square cut trunks and swim briefs are staples for men's fashion swimwear. What's radical for the Hollywood-based line are its prints, said Chad Goldman, the brand's founder. There are prints of bullets, guns, urban camouflage and the hand signal which spells out L.A., a gesture favored by troublemakers. "It has a dangerous sex appeal, without being trashy and cartoonish,"Goldman said.
Retail price points range from $30 for tank tops to $90 for some swimwear for the line which is made in California. Radical Element can be seen at LASC and Radical Element's website.