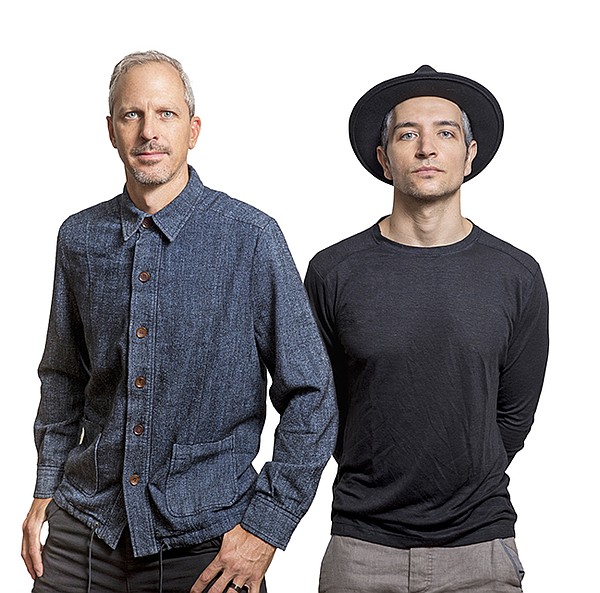 MANUFACTURING
Matiere: Avant Garde Brand Tries Denim.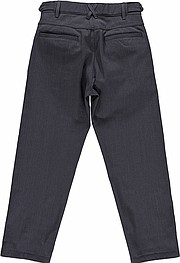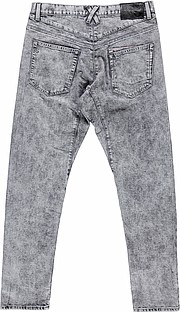 Matiere, headquartered in Newport Beach, Calif., has aimed to serve as an alternative for men's wardrobes.
The Fall 2015 collection includes wooly alpaca fabrics as well as French terry fabric. Other looks include oversized T-shirts with an avant-garde sensibility and bohemian-looking harem pants.
But these curators of unique fabrics and styles seemingly made an unorthodox move. Matiere introduced its first denim pants at Liberty Fashion & Lifestyle Fairs in New York and Las Vegas earlier this year.
Jake Zeitlin, creative director with Matiere, said the label was not going to bend over backward to appeal to mainstream tastes. Rather, the unconventional clothing line was going to do jeans the Matiere way, where there had to be a good aesthetic reason for the garment's placement in a collection.
"We're not going to do a denim collection," Zeitlin said. "We wanted a denim component."
At Liberty, the company introduced two silhouettes for denim pants. There's the "Leon" denim pant, a wide-leg jean with a rigid silhouette. It is made from gray, selvage denim fabric imported from Italy. As with all Matiere items, the jeans are manufactured in Los Angeles.
Matiere's second denim pant is the "Blake," a slim-leg jean. But Zeitlin guarantees comfort. The Blake pant has a gusseted front, which offers a loose fit in the seat and the crotch but a slim fit in the leg. The Blake comes in an acid-wash style and plain black style.
Matiere's denim also includes a selvage pocket detail (a line of fabric above the right back pocket) to highlight the unique look of the pants.
Matiere's items are sold at high-end boutiques such as Kin, headquartered in West Hollywood, Calif.; Ron Herman and American Rag in Los Angeles; Beams in Japan; and Atrium, headquartered in New York. Wholesale price points are $105 for the Blake and $170 for the Leon.
Denim will continue to be a part of Matiere, Zeitlin said. But the brand won't make jeans for the sake of making denim. "When collections are sketched out and we see the tops call for denim, then we'll do denim. We won't force it to be in there." For more information visit www.matiere.com or email leary@matiere.com.