OBITUARY
Michael Cohen, co-founder of Michael Stars
Michael Cohen, who immigrated from South Africa to Los Angeles to co-found the Michael Stars apparel collection, passed away of prostate cancer on March 27. He was 79.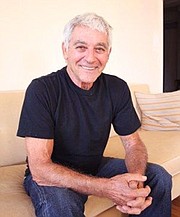 Cohen got his start in the garment business in 1956 in his native South Africa, where at 21 he founded the import-export fashion agency Bernstein & Cohen.
In 1977, the fashion executive moved to Los Angeles, where he later met Suzanne Lerner, who would become his partner in a business they launched in 1986, starting with a few T-shirt designs and then expanding it into a large lifestyle collection sold in high-end stores and in the company's own boutiques.
The couple married in 1988 and worked to build the Michael Stars brand into a quality label, starting with long-staple cotton and expanding into other fabrics as the line grew.
Cohen was a great lover of the sun and the beach. He resided in Manhattan Beach, Calif., with his wife and built a second home on the Greek island of Mykonos, where they spent time every year.
The convivial Cohen was a man with a zest for living and experiencing as much as he could. He had a passion for music and played the bongos. He could be found reading in the sun and wearing his favorite beach hat alongside his dog, Simba.
A passionate devotee to human rights and education, he and his wife in 2005 formed the Michael Stars Foundation to support causes near to their hearts.
Cohen is survived by his wife, Suzanne Lerner; his son, Simon, and daughter-in-law, Christina; his daughter, Lisa; brothers Stuart and Imre; sister Yvonne; and grandchildren Mischa and Jackson. He was preceded in death by his brother Desmond.
The family asks that donations in lieu of flowers be made in Cohen's honor to the Providence Little Company of Mary Foundation or the UCLA Institute of Urologic Oncology Research Fund.