As of Thursday, November 5, 2015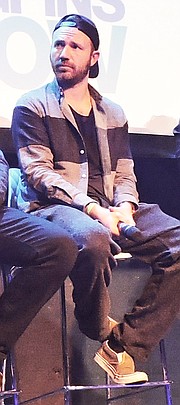 AMSTERDAM—Early next year, downtown Los Angeles will have a new center for denim research and development when Italian denim mill Candiani Denim opens a new showroom and office space.
"More than 30 percent of our business is in LA," said Alberto Primo Candiani, global manager for the Milan-based denim mill. "The laundries want innovation [and] we know our product better than anybody."
Located near the intersection of Pico Boulevard and Hope Street, the R&D facility will be spread across 11,000 square feet with space for offices, a showroom and room to host workshops for Candiani customers and laundries.
Candiani was recently in Amsterdam attending the Kingpins denim supply-chain trade show. At the show, he spoke on a panel regarding premium denim and sustainability. During the panel discussion, Candiani discussed the new R&D facility and the opportunity it will provide to work more closely with brands and wash houses on sustainable developments.
"I can provide a collection that uses less water," he said. "I'm willing to share everything in terms of technology."
Candiani added that his company's commitment to sustainability will extend to the LA center.
"We are green for real," he said. "We're not going to be there and do crazy stuff."
Candiani said he expects the R&D center to open in March.