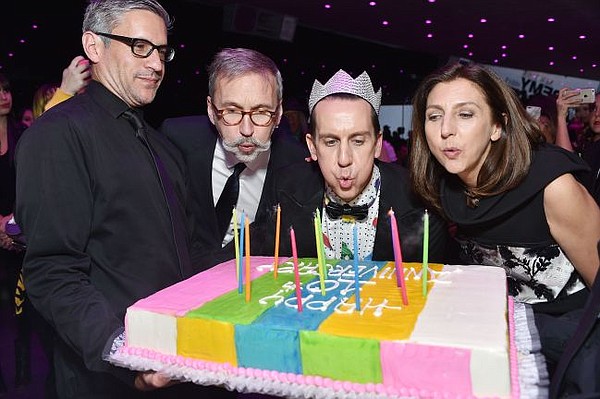 Jeremy Scott Party for Longchamp
It was anniversary time for designer Jeremy Scott and the French luxury house Longchamp.
Last week Jean Cassegrain, Longchamp's chief executive officer and Sophie Delafontaine, its creative director, traveled to Beverly Hills for a party on the design house's 10 years of collaboration with Scott. He gained notoriety for designing costumes- called brilliant, even outlandish - for celebs such as Bjork and Katy Perry. For the 10th anniversary celebration, Scott designed a limited edition Longchamp Le Pliage bag called "Greetings from Hollywood."
People seen at the party included Kirsten Dunst, Freida Pinto, Amber Rose and models Liliana Nova, Soo Yeon Lee and Sany Fedorenko.