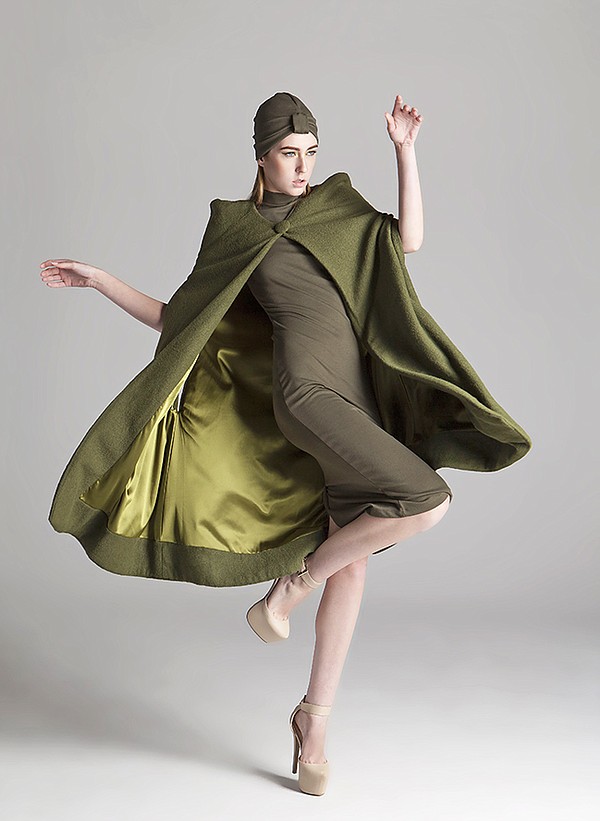 "FOR ALL WOMEN"
New Resource: Mario De La Torre: "For All Women"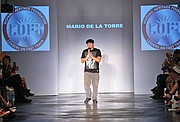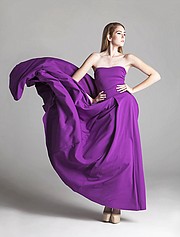 A decade after quitting a lucrative banking job to learn the basics of fashion design, Mario De La Torre plans to introduce his namesake women's contemporary line under the glamour of spotlights.
He produced a runway show for the line Mario De La Torre Oct. 15 at the Style Fashion Week group of runway shows in downtown Los Angeles.
The made-in-Los Angeles line's debut took place following his shift from an office-bound world of banking loans and homeownership deals to late-night hours fretting about A-line silhouettes and color palettes.
In 2014, he gained some notice when his designs were featured in the Emerging Designers section of the WWDMAGIC trade show in Las Vegas. The distinction felt like an achievement to De La Torre, whose parents immigrated to the United States equipped with only grade-school educations.
"My parents never had the chance to pursue their dreams," De La Torre said. But he wanted to gamble on his American dream—to have a career in a creative endeavor. He chose fashion design.
In 2004 he resigned from his job as loan officer and started taking design classes at Los Angeles Trade-Technical College. After learning the trade, he has supported himself through manufacturing private-label lines. But he didn't let go of the dream of making his own label. He believes that the Mario De La Torre line will be the most complete expression to date of what he has been trying to do with women's contemporary styles.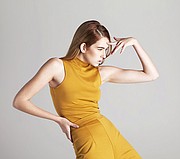 The line will take inspiration from his Mexican heritage and the iconic art of Frida Kahlo with its palette of striking colors such as tomato red, seafoam and peach as well as the monochrome colors of black and white. He also hopes to honor the American aspirations to equality and freedom of choice with the 45-piece line. De La Torre offers a wide range of sizes—from small to XXL. "I wanted it to be something that everyone could wear," De La Torre said of his line. "I wanted it to be for all women."
His line's looks include floor-length gowns with trains, pantsuits and culotte bottoms as well as tops with boat necks.
Silhouettes include A-line skirts and waistlines with pleats—specifically, styles with a cinching effect to give the wearer a more svelte look. Wholesale price points range from $80 to $300 for dresses and $200 to $600 for gowns. For more information, contact info@mariodelatorre.co.