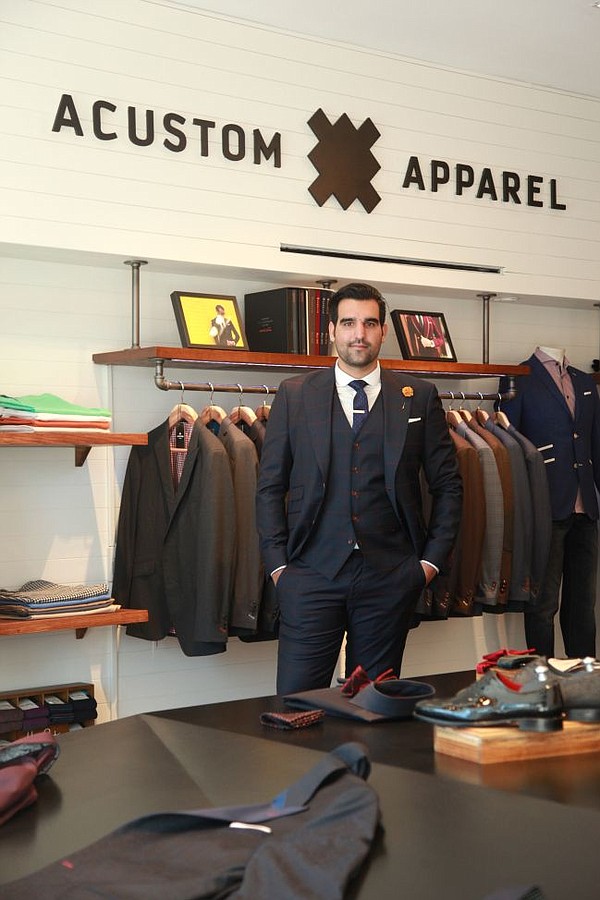 Acustom Apparel Takes A Bow in West Hollywood
The bespoke experience is going digital.
Acustom Apparel takes men's measurements through a 3D scanner. After the scanner gathers more than 200,000 data points on a consumer's measurements, it feeds them into an algorithm, which holds the key to a new wardrobe, according to a company statement.
The New York headquartered company recently opened a West Hollywood, Calif. boutique on near the cross streets of Melrose Avenue and La Cienega Boulevard. Jamal Motlagh, the chief executive officer of Acustom, dropped by the West Hollywood boutique on Nov. 19 to introduce people to the company's digital bespoke experience and its wide array of suiting.