MANUFACTURING
Combatant Gentlemen's New Suit: The Summit Collection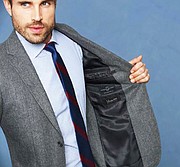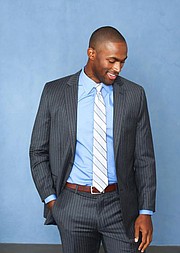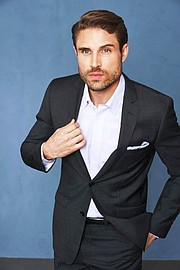 Combatant Gentlemen built a more-than- $10-million company on the cheap suit.
The Irvine, Calif.–headquartered label's point of difference was that it owned the entire supply chain for its suits and its collection of men's clothing. It has an interest in sheep farms where wool is raised, it is a partner in the Chinese factories where the suits are manufactured, and it sells its suits on its own e-commerce site (www.combatgent.com).
The starting retail price point for a suit is $140, said Vishaal Melwani, the company's chief executive officer and lead designer. It offers suits that are at least one-quarter less expensive than much of its competition, he said. It is able to do so because its vertical retail model cuts out the fees charged by independent businesses, who often act as intermediaries between manufacturer and consumer.
But on Nov. 17, Combatant Gentlemen introduced a higher-end collection.
The label's "Summit Collection" offers suits with retail price points ranging from $180 to $320. Combatant Gentlemen makes the suits with the luxe fabrics from the Tollegno 1900 mill in Italy's Piedmont region.
With a high-grade partner, there are more details to the suits, Melwani said.
"There are horn buttons, pick stitching—all of the details are there," he said.
More expansion is around the corner, Melwani said. "We're going into footwear next year," he said. The company also is considering opening a physical boutique. It plans to open a second showroom and office in downtown Los Angeles.
It could be a good time to expand a men's suiting company. U.S. sales of men's suits increased 8 percent in the 12 months ending September 2015 to $2 billion, according to market researchers The NPD Group, Inc./Consumer Tracking Service.