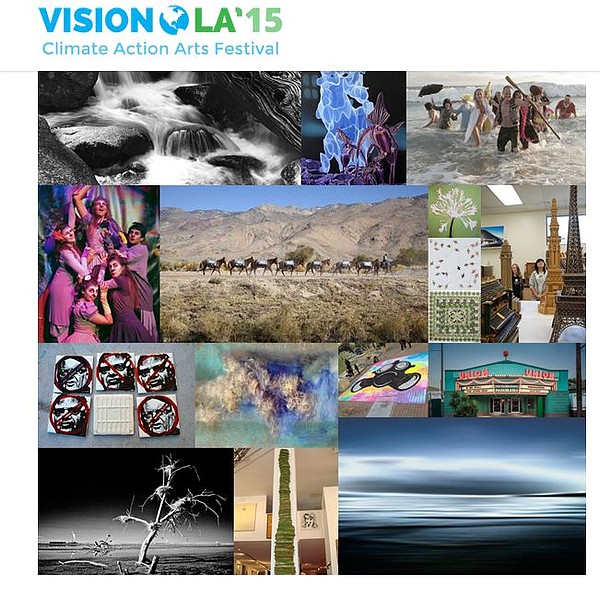 From Paris to LA – Vision LA's Party & Arts on Climate Change
After Thanksgiving, world leaders will convene in Paris for the United Nations Climate Change Conference. According to a UN statement, on the negotiating table will be an agreement to control increase in global temperatures. Anything above an increase of 3.6 Fahrenheit might result in a much hotter, even unlivable planet.
One group of artists and activists will be watching the conference from the Los Angeles area. They hope to increase awareness on climate change and to discuss how to survive and live with it in a series of talks, art, music and theater events.
This Climate Change series is called VisionLA Fest. Its first party is on Nov. 30 at the Bergamot Station art space in Santa Monica. KCRW's Jeremy Sole will spin tunes. There will be organic food trucks and a call to the UN to drive a strong response to climate change. For more information, check out VisionLAFest here.