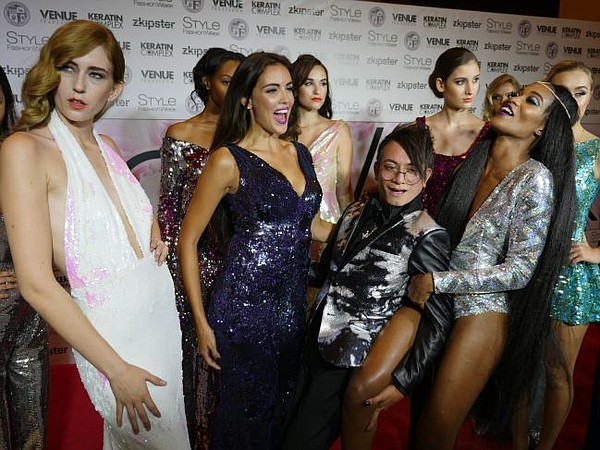 Andre Soriano at Style Fashion Week
When Andre Soriano took the runway at Style Fashion Week on Oct. 15, he went for the glam!
Heiress was the name of the line he showed. It aspired to the glam and the sizzle of the society gal.
"They are very opulent," he said of the line and its inspirations. "This is a tribute to women in power."
The 37-look show displayed gowns, pant suits and cocktail dresses and other glamourous looks. Sequins were of high importance.
We caught up with Andre backstage at Style Fashion Week and of course, on the red carpet. Take a look.