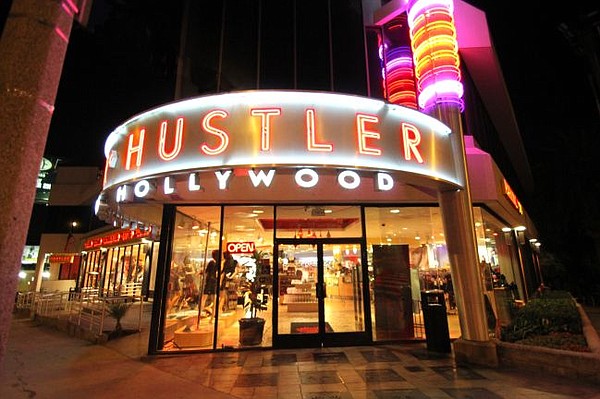 Hustler Hollywood: Cover Up!
We've read some alarming headlines in the past couple of years. They basically read like this; The fashion biz is not as robust as it was before the Great Recession. Well, here's one retailer who is increasing its bid for fashion. It's Hustler Hollywood.
The purveyor of shall we say adult entertainment, will open a new shop around Nov. 1 at 6540 Hollywood Blvd. in Los Angeles. Phillip Del Rio, Hustler's vice president of retail, said that the new store will carry activewear, pants, tops, dresses and outerwear that have nothing to do with adult entertainment. "We are carrying more clothes because customers are asking for it.," he wrote in an email. "Our position as a lifestyle brand is growing and we need to expand departments outside of adult product to accommodate our customers." Cover it up Hustlas!