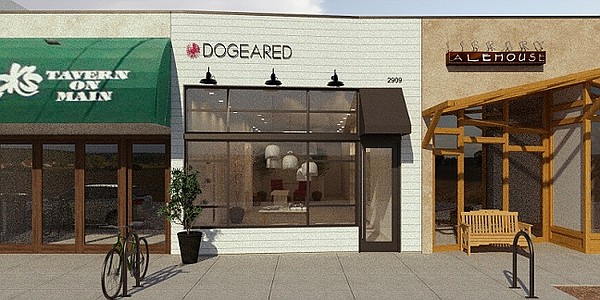 Dogeared Opening in Santa Monica
Just in time to celebrate the company's 25th anniversary, Dogeared will open its first retail store in June in Santa Monica, Calif.
The 1,200-square-foot store, located at 2909 Main Street, will feature exclusives, limited-edition, best sellers and seasonal pieces from the made-in-USA jewelry collection. Visitors to the store will be able to use Dogeared's in-store app to create their own customized "Create With Heart" necklace, which will be ready in minutes. The store will also carry items, including home accessories and art from local designers.
"It was never just about jewelry for me—it's about the meaning and connection of each piece," said Marcia Maizel-Clarke, who co-founded the Los Angeles–based company with her husband Merlin Clarke.
"For 25 years, Dogeared has designed in the spirit of possibility, and as our team passionately works to create our first flagship store, we're embracing this idea more than ever."
The new store is located near Dogeared's original design studio. Designed by Catherine McKenna Architect Inc., the space will "reflect the simplicity and timelessness associated with the brand, as well as the eclectic sensibility of the neighborhood," with a clean, modern exterior featuring black steel windows and doors, barn lights and a white façade. The interior has been designed by Maggie Pierson, who recently redesigned Maizel-Clarke's Malibi home and the Dogeared offices in Culver City, Calif. The boutique features a clean aesthetic accented with antique bronze, walnut and white rifted oak. The company is also working with artist Colette Miller's The Global Angel Wings Project to create an interactive angel wings installation in the store.
The store will also carry through the brand's sustainability ethos. The company used
non-toxic, non-volatile organic compounds for all paints, adhesives, concrete, brick and walls. There are low e-glass windows and LED lighting. The siding on the storefront was made in America using recycled polymers and recovered coal combustion products endorsed by the US Green Building Council.