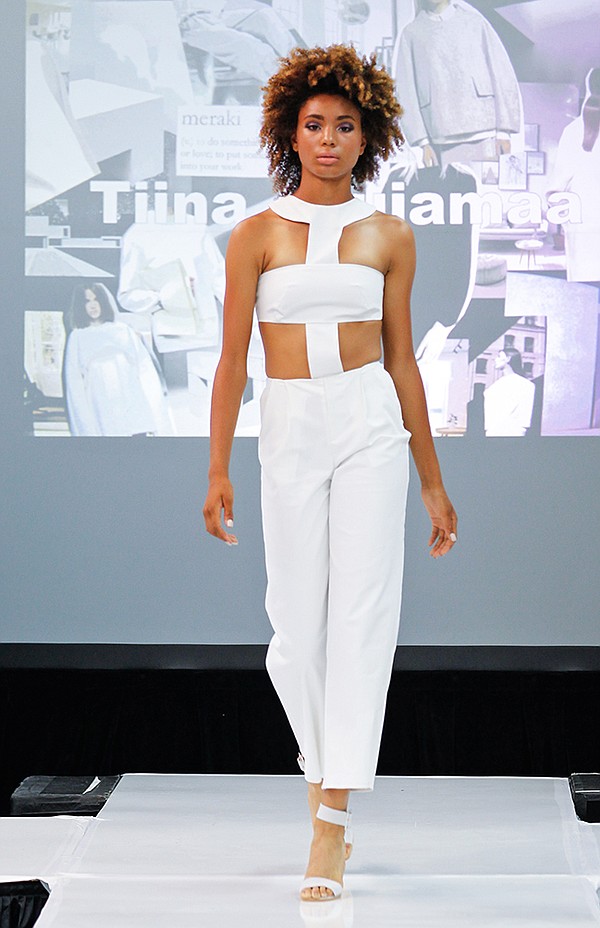 FASHION CULTURE
FCI's Fashion Culture Fall '16 Show
Photo Gallery
FCI's Fashion Culture Fall '16 Show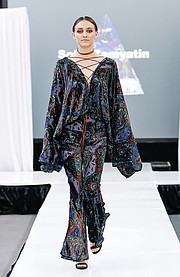 A sexy tribute to music star Prince's often-risqué vision followed a fashion collection inspired by religious modesty.
Those were just two of the different takes on Fall looks that took the stage on July 28 at "Fashion Culture," a student fashion show produced by FCI The Fashion School at the Gerry Building in downtown Los Angeles' Fashion District.
The show started with Sofia Zamyatin's eight-look collection, which included a lavender fur coat and a velvet bodysuit with leggings. Jiayu Lu presented a collection called "A Light Rain," which included a draped-hem vest and a white pleated dress. Tiina Asujamaa offered looks with a contemporary edge. Her 12-piece collection featured styles such as an olive romper and a black halter trapeze dress. Chelsea Van Arsdol's looks included a kimono/bandeau matched with a knit pencil skirt and a tie-dye maxi dress.
For Zara Avramov, looks included a black-and-white wrap dress and a red dress with a train.
Shaina Mangoli's collection was called "Bat Melech." Inspired by religious modesty, looks included a trapeze float dress with embroidery on the sleeves and a jumpsuit with a cape.
William Ly's eight-piece collection was dominated by metallic colors. One piece was a gunmetal satin peplum element gown. Another was an organza metallic gown.
The student show ended with bows from a couple of alumni. Alyssa Kay gave a tribute to Prince with looks such as a crushed velvet jumpsuit with lace insets and a velvet cape in Prince's favorite color—purple.
Avant-garde classical music played in the background of Kentaro Kameyama's nine-look show. Looks included a "block power net gown" and a black Japanese top matched with white and black–painted ceremonial paints. Joe Farrell, FCI's fashion merchandising chair, said that Kameyama will show more of his styles at Los Angeles Fashion Week.
RELATED STORIES