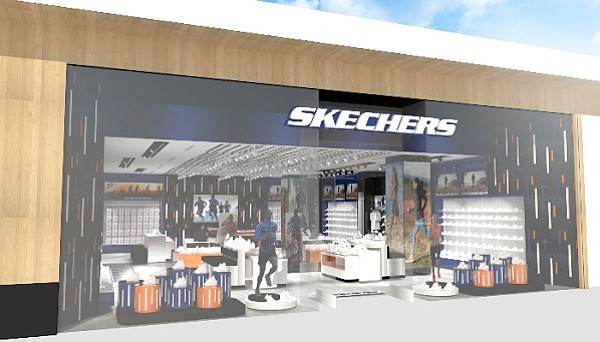 Skechers Skips Over to One World Trade
The latest brand to join the shopping district at New York's One World Trade Center is Manhattan Beach, Calif.–based footwear label Skechers USA.
Skechers' new store is located on the main level of the west concourse within the 500,000-square-foot center in lower Manhattan. One World Trade Center and the surrounding area draws 350,000 visitors every day. The new store features black granite tile floors, oversize graphics, audio/video presentations and LED-lit shelves, fixtures and displays. The Skechers store carries lifestyle products for men and women, a Skechers Performance section with shoes and apparel and a Kids Fun Zone.
"The new shopping district at One World Trade Center is the place to be—gorgeous, massive and spectacular, it's one of the biggest retail openings in the United States this decade," said Michael Greenberg, president of Skechers. "The center's new stores read like a who's who list of iconic global brands—and we're thrilled to take part in this huge retail phenomenon. Consumer interest is already tremendous, the foot traffic will be massive, and we can't wait to welcome the swarms of locals and tourists who will be walking this center every day."
The new store is the latest in Skechers' lineup of Manhattan shops, including Skechers stores in Times Square and Union Square, and on 34th Street.