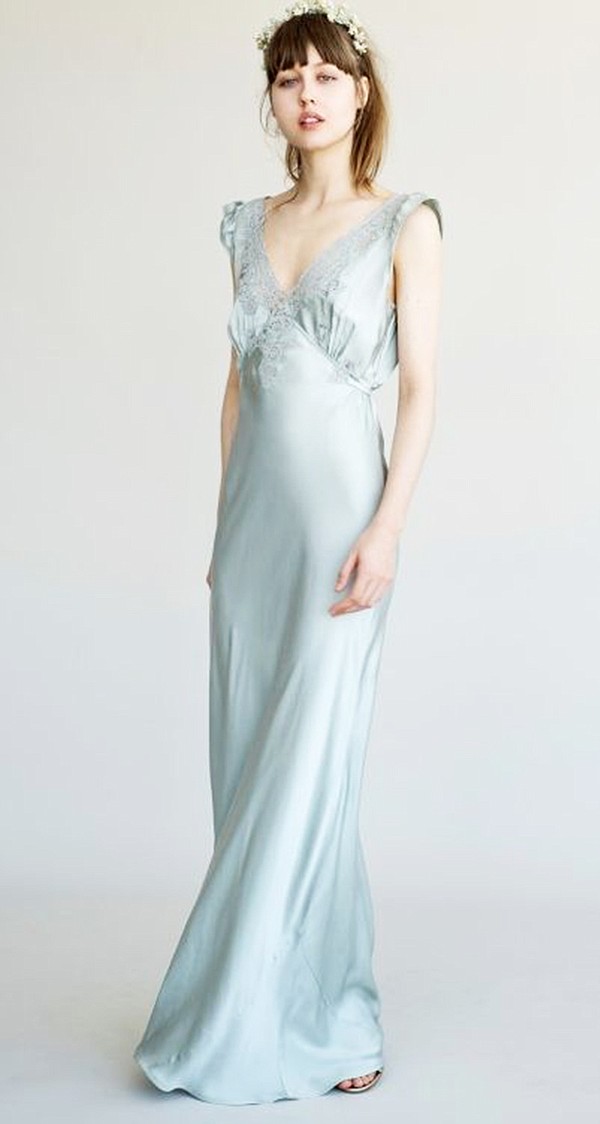 LILY ASHWELL
Lily Ashwell Tries Outerwear & Bridal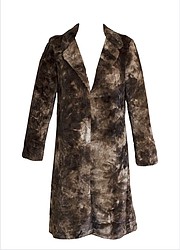 First it was her version of workwear. Now designer Lily Ashwell is going formal.
Ashwell recently introduced coats and wedding dresses for her 4-year-old Lily Ashwell collection and direct-to-consumer business, which also runs a boutique in Los Angeles' stylish Venice neighborhood.
Like the workwear and dresses, Ashwell's new coats and wedding dresses are inspired by a lifetime of shopping at vintage stores with her grandmother and her mother, Rachel Ashwell, the founder of influential furniture and homeware line Rachel Ashwell Shabby Chic Couture. Lily Ashwell also maintains something of a vintage fashion archive housed in a bedroom at her Venice home and in a barn at her mother's place.
For outerwear, Ashwell introduced "The Teddy Coat." Inspired by a 1920s style, the Teddy's hem drops to the knee. Where its jazz-era inspiration looked like it could withstand a blizzard, the Teddy was intended as a coat for cool Southern California nights or as an outer layering piece for those in colder climes.
Along with the coat, the new outerwear line also offers several sweaters influenced by classic Fair Isle knits. A women's collective in Bolivia manufactures Ashwell's Fair Isle sweaters with slimmer fits and with softer yarns than the original style. Ashwell manufactures the rest of her line in Los Angeles.
Another sweater, the "Luella Cashmere Cardigan," is inspired by a 1950s sweater and comes with a detachable faux-fur collar. Ashwell hopes it will be mixed and matched for a myriad of outfits and be used again and again. "I'm not much of a consumer; everything must have a purpose," she said of her line and aesthetic.
Retail price points for her line range from $85 for a T-shirt to $450 for a silk evening gown. Her bridal line offers wedding and bridesmaid dresses that retail for $280 to $550. The line is tailored to a modern bride. Ashwell forecasts that most of the line will be sold through her e-commerce shop (www.lilyashwell.com). The dresses are made out of raw silk and offer minimalist silhouettes. "There are a lot of wedding options out there, but I felt there the market was lacking," she said. "[Women] want an elevated version of themselves; they are laid-back."