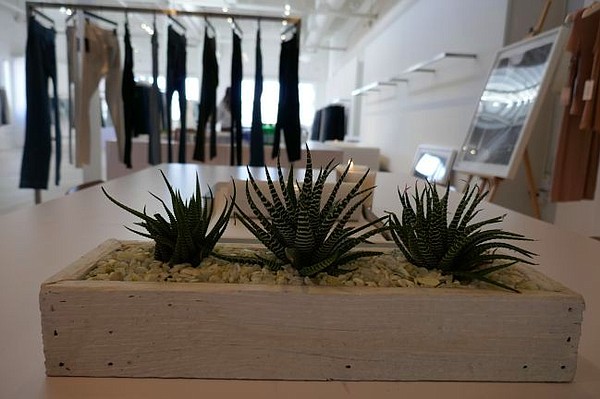 Citizens of Humanity's Open Studio
Citizens of Humanity has been running a showroom for sales and press at the Lady Liberty Building for a year, but on Dec. 2 and from 10AM to 4PM on Dec. 3, the venerable denim and fashion brand invited retailers and fans to check out their Montalba Architects-designed space in downtown L.A.'s Fashion District.
Visitors can try on and purchase Citizens of Humanity styles, even score a personal fitting with Catherine Ryu, the label's creative director, as well as checking out a preview of the Goldsign label. Goldsign has been relaunched for Spring 2017. Citizens' Open Studio is being held at 843 S. Los Angeles St., Suite 501.