TRADE SHOWS
Two New Sections Planned for Upcoming Hong Kong Fashion Week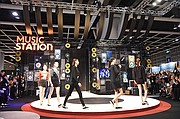 The upcoming Hong Kong Fashion Week for Fall/Winter, to be held Jan. 16–19, 2017, at the Hong Kong Exhibition & Convention Centre, will be introducing two new apparel zones: fashionable sportswear and casualwear.
The introduction of these two new categories reflects the popularity of activewear and sportswear as fitness takes on a more important role in people's lives and the fact that people are following a more California lifestyle of dressing less formally.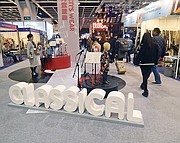 This is the 48th edition of Hong Kong Fashion Week, which doubles as a fashion mecca for runway shows and as a place to do business with 1,500 apparel, accessories and fabric exhibitors from around the world expected to attend. The bulk of the exhibitors are Chinese.
The four-day fair is divided into 20 thematic zones for various clothing categories. Those include knitwear, denim, eveningwear, thermal clothing, men in style for the latest in men's fashion, fabrics and yarn, and the international fashion designers showcase.
There will also be dozens of fashion shows and parades, including the "Fashionally Collection," which showcases new local design talent.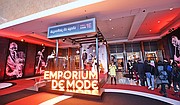 Also on hand will be international forecasting agencies revealing the latest in fashion trends and panel discussions on updated market information.
Hong Kong Fashion Week is a biannual event held in January and July. Last January, it saw about 530 exhibitors from China and another 400 from Hong Kong while India had a pavilion with 52 exhibitors. New to the show were companies from Myanmar, Vietnam, the Philippines, Romania, Uzbekistan and New Zealand.
Last January, the fair, organized by the Hong Kong Trade Development Council, attracted nearly 18,000 buyers from 93 countries and regions. The council organized 90 buying missions from 43 countries.