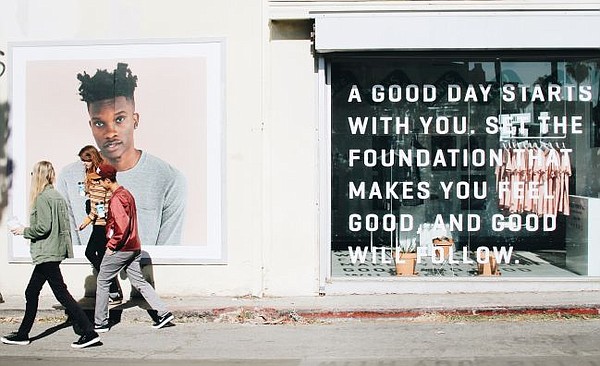 Richer Poorer Pops on Fairfax
The Richer Poorer brand planned a holiday pop.
The San Juan Capistrano, Calif.-headquartered basics label recently opened its first U.S. pop-up shop. It's on Los Angeles' Fairfax Avenue, which has been characterized as the Rodeo Drive of streetwear. It's located at a 501 N. Fairfax Ave, in the former address of a RVCA brand boutique. Richer Poorer produced two Canadian pop-up shops earlier this year.
The pop-up will offer exclusives such as Richer Poorer sweats and bralettes, which have only been available online. The artist who goes by the name of Ornimental Connifer painted a mural at the store. He also worked on a limited edition run of long sleeve T-shirts for the brand. The pop-up is scheduled to stay open until the end of January.