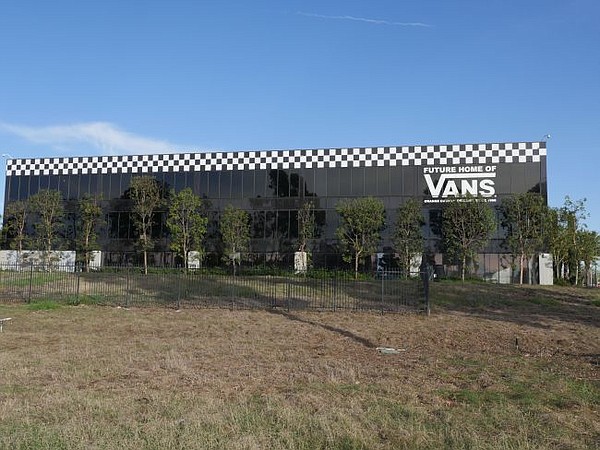 New Vans Headquarters
Just off the 405 Freeway in Costa Mesa, Calif., there's a black building decorated with checkerboard graphics. It's the new headquarters for the Vans footwear and skatewear brand. The building's graphics are reminiscent of one of the brand's iconic designs, which covered the feet of actor Sean Penn in the 1982 film Fast Times at Ridgemont High.
Vans, a division of VF Corp., has been headquartered in Cypress, Calif. for a decade. The new headquarters, located by the intersection of Harbor Boulevard and South Coast Drive, are scheduled to open in Spring 2017, according to a Vans representative.
The Costa Mesa move comes at a time of growth for the brand. The brand outgrew its former headquarters, according to media reports. In its most recently reported fiscal quarter, Vans revenue increased four percent, according to a statement made by VF Corp. in July.
Vans was founded in Anaheim, Calif. in 1966. More than 585 stores around the globe bear the Vans nameplate and sell Vans product.