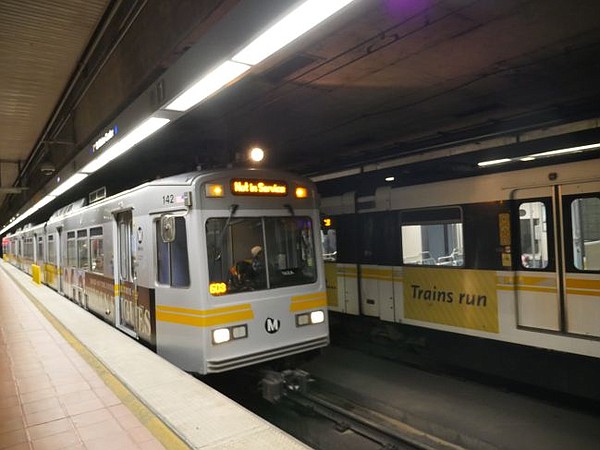 The Bloc & Metro's Big Connection To Debut
There's a lot of construction around the 7th St/Metro Center light rail station in downtown Los Angeles. One reason for all of the work? A pedestrian bridge between the busy station and The Bloc retail center is in the final stages of construction. The bridge is scheduled to be open sometime in January, said Dave Sotero, a Metro representative.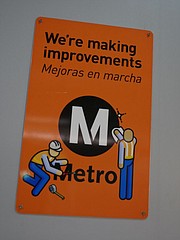 The Bloc, located across 7th Street from the Metro station, also is in the midst of a $160 million renovation, according to a statement on its website. The mall's roof was ripped off, and one of its new features is an open-air plaza decorated with umbrellas and chairs to lounge in. A redesigned Macy's also took a bow at the center.