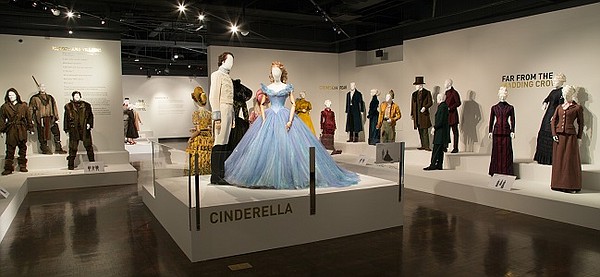 FASHION
Oscar-nominated Costumes on Display at FIDM
If you want to get into the mood to watch the upcoming Academy Awards on Feb. 28, you might stop by the Fashion Institute of Design & Merchandising museum in downtown Los Angeles for a peek of some of the Oscar-nominated costumes.
The design school has rolled out the red carpet for its annual "Art of Motion Picture Costume Design" exhibition, which has more than 100 costume designs from 23 movies that hit the theaters in 2015.
This is the 24th year that FIDM has displayed this exhibit, which is free and well worth the visit.
The Oscar-nominated costumes are from "Carol," by Sandy Powell; "Cinderella," also by Sandy Powell; "The Danish Girl," by Paco Delgado; "Mad Max: Fury Road," by Jenny Beavan; and "The Revenant," by Jacqueline West.
If that weren't enough, there are scads more costumes from other movies such as "Bridge of Spies," "Brooklyn," "Straight Outta Compton," "Trumbo," "Far from the Madding Crowd," "The Hateful Eight," and "Mission Impossible: Rogue Nation."
The exhibit, which was fêted last Saturday night with a fancy opening reception inside a big tent, opens to the public on Tuesday, Feb. 9, and will be at the museum until April 30.
The exhibit is open 10 a.m. to 5 p.m. from Tuesdays through Saturdays.