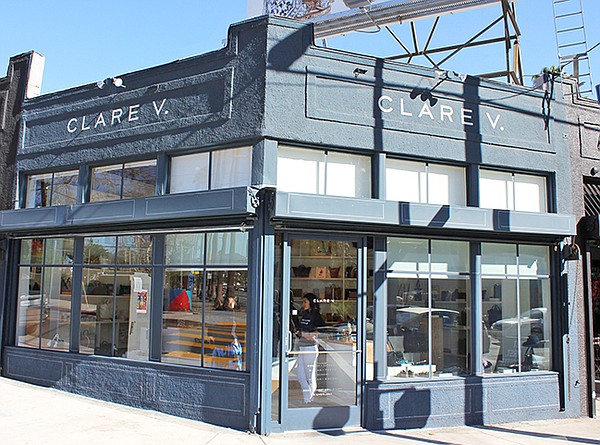 WHAT'S CHECKING
What's Checking: Silver Lake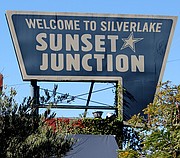 Reflecting the all-embracing community surrounding Sunset Junction, Silver Lake's boutiques boast an eclectic mix of merchandise that bears the common denominator of quality.
While locals have always been loyal customers, store owners attribute their growing businesses to the increase of foreign tourists visiting the area over the past couple years.
Photo Gallery
What's Checking: Silver Lake | Bucks & Does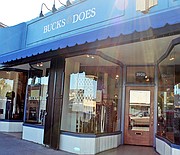 Bucks & Does
3906 W. Sunset Blvd.
Expansion is in motion on all fronts at Bucks & Does.
At the beginning of February, founders Laura and Jason O'dell moved all the production of their three in-house lines—Bucks & Does, O'dells and Porridge—from the back half of their storefront to a much larger facility down the street in Frog Town.
In the next few months, construction will start to combine the back space with the current boutique floor, which will double the store's size. Also in the pipeline is an activewear collection under the O'dell's label for later this year.
All of the Spring '16 womenswear in the store has a retro look to it with slits, flares and rips from brands that include Cali Dreaming, Stateside, Sundry, TYLHO and Mother denim.
The men's half of the store is stocked with high-quality classics and numerous accessories such as wallets, cologne, hats and Wolverine Boots ($355 leather sole/$395 rubber sole). Nudie Jeans and Sol Angeles are extremely popular with male customers, as are the Bucks & Does basic V-neck tees in neutral colors ($48).
Photo Gallery
What's Checking: Silver Lake | Clare V.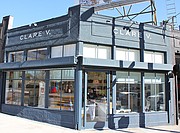 Clare V.
3339 Sunset Blvd.
Located not far from downtown, where everything is manufactured, Clare Vivier's flagship store has a French jet-set vibe. New to the collection is the Go See Bag ($365), which has been popular in black, gray and navy. Vivier's classic fold-over clutches put her on the map and have been a staple since the brand's conception, remaining a top seller, according to the store manager. Wallets have also been selling well recently, and the leather fanny packs continue to be back-ordered due to insatiable demand.
The flagship store also features pieces from local jewelry designers Grace Lee, Annie Costello Brown, Maya Brenner, Jennymac and Lena Wald.
Photo Gallery
What's Checking: Silver Lake | Myrtle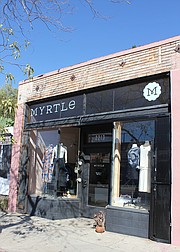 Myrtle
2213 Sunset Blvd.
Named after the founder's great-great-grandmother, Myrtle exclusively features womenswear, accessories and an expanding selection of home goods by independent female designers from around the world.
Indigo denim in varying silhouettes was the front-running trend for Spring '16. Iron-on patches and dainty jewelry have also been popular lately.
"We've had Dusen Dusen, Upper Metal Class and MCMC fragrances since day one, and they have been popular the whole time," said Whitney Bickers, Myrtle's founder. "We also do really well with Samantha Pleet and Rachel Antonoff and have a great roster of local designers like J Southern Studio, Jill Yee, John & Mickie, Rami Kim and Wrk-Shp."
Photo Gallery
What's Checking: Silver Lake | Lake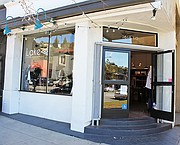 Lake
1618½ Silver Lake Blvd.
With a French bohemian inspiration mixed with a laid-back Californian feel, Lake is all about caftans, embroidery and prints on prints for Spring '16. Being the only store on the LA's eastside to stock Isabel Marant Etoile and Jerome Drefess handbags, the boutique also features select pieces from Ace & Jig, Xirena, Lucy Wild, local designers Samantha Grisdale, Wolfie and denim from Closed, R13 and Mother.
While Melissa Loroy has had her boutique in Silver Lake for 10 years, the store is launching its first website on Feb. 15, which is centered around e-commerce and Instagram posts (@LakeBoutique), which feature Loroy in outfits from the store photographed around Silver Lake.