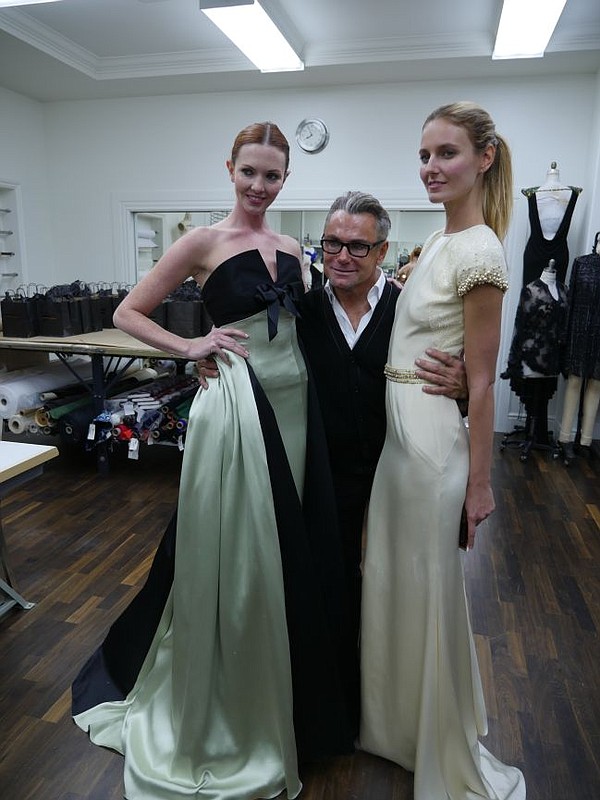 Gala Opening for Mark Zunino Atelier
It was Mark Zunino's dream to give Los Angeles a grand, full service atelier for red carpet gowns, eveningwear and bridal. On Jan. 7, he unveiled his dream with a gala event at the Mark Zunino Atelier at 181 N. Robertson Blvd., a block or two north of Wilshire Boulevard.
The 5,500-square-foot atlier has two spacious workrooms where tailors make ornate gowns. "Nobody does this anymore," Zunino stated as he posed with models wearing his creations. And the point of his atelier was to give the L.A. woman a sublime style. "I am not about making every one look the same," Zunino said. "I want these women to enhance their looks and find their own styles. I am their catalyst," he said. Take a look.
RELATED STORIES