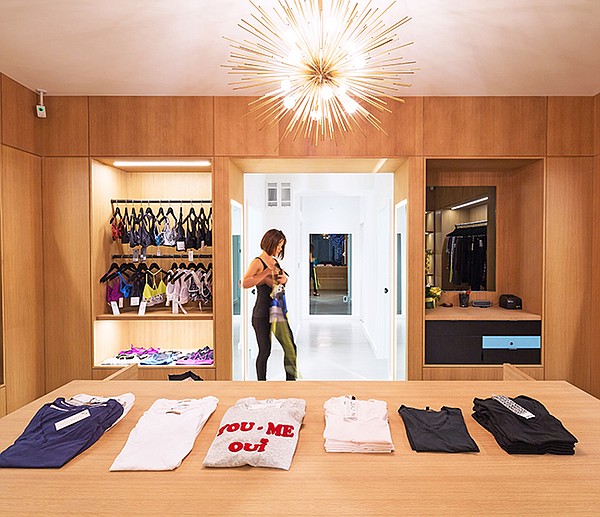 SWEAT NSK
Sweat NSK: Choose Your Activewear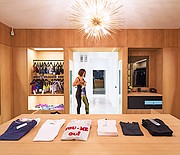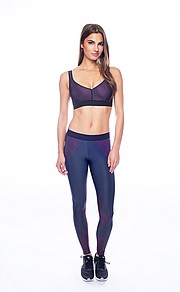 Los Angeles' exclusive Brentwood neighborhood is the address to many fitness businesses, but there were no multi-line boutiques offering the best activewear styles, said Natalie Fritz, a partner and the "N" in Sweat NSK.
"There were all of these great stores like Intermix and Madison on the Westside. But other than Lululemon, it is hard to find great workout wear that is unique," she said.
With her friends Susana Yee and Karen Sun, they opened Sweat NSK, a boutique devoted to activewear and clothes for running, yoga, Pilates and whatever fitness trend is cresting. The more than 700-square-foot boutique at 11731 Barrington Court made its debut last June. In December, the entrepreneurial trio also introduced an e-commerce site at www.sweatnsk.com.
The boutique offers a wide range of activewear pieces from more than 35 apparel labels. But recently, the biggest selling item at the boutique has been leggings, Fritz said.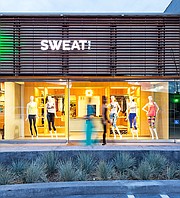 "There are so many options with leggings. They have replaced jeans. You can throw them on with boots, and you can run around and you will look put-together. Then you can go to the gym. You don't have to go home and change your outfit," she said.
The boutique's retail price points for leggings range from $55 to $250. A best-selling legging brand has been Los Angeles–headquartered Ultracor. The label manufactures its own performance fabrics and produces its own prints, Fritz said. On Sweat NSK's e-commerce website, retail price points range from $198 to $220 for the brand's leggings.
The boutique owners walk trade shows such as Active Collective and LA Fashion Market in the Los Angeles Fashion District looking for new merchandise.
Sweat NSK also has another strategy: speedy delivery. Within Los Angeles, it offers one-day delivery for items ordered in the store. The founders also say that the e-commerce site has received orders from around the world. "We're doing this California lifestyle. We'd love everyone to be part of it," Yee said.