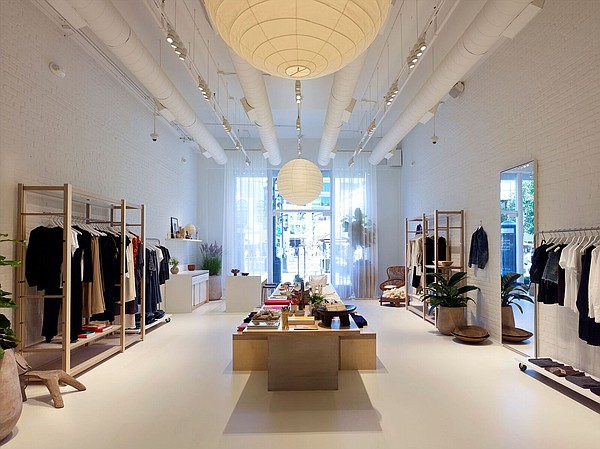 RETAIL
Elizabeth and James Chooses LA for First U.S. Store
The Olsen twins, designers and clothiers for years after leaving behind their acting careers, have opened their very first brick-and-mortar store in the United States for their Elizabeth and James brand, choosing The Grove shopping center in Los Angeles for their first site.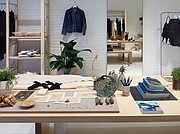 Ashley and Mary-Kate Olsen started the brand in 2007 and have had an active part in designing it. The new 1,200-square-foot has a clean, contemporary vibe, which was accomplished with the help of architect David Montalba of Montalba Architects. The store will carry the brand's ready-to-wear, accessories and fragrance collections as well as vintage and specialty decor curated by the twins.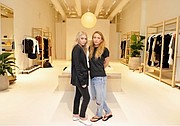 The bright interior features white brick walls and wooden floors. Custom-built pale wood and brushed stainless steel fixtures sit alongside vintage-sourced furniture for an eclectic, lived-in feel. Handbags, jewelry and eyewear are displayed on wool felt-lined shelves, marble slabs and leather wrapped trays. Found objects and accessories hand-selected by the designers such as handmade pottery, books and pins are incorporated with the collection.
"The Grove is an LA institution," Ashley said. "We've waited 10 years to do this and are pleased for Elizabeth and James to be a part of what makes The Grove so special."