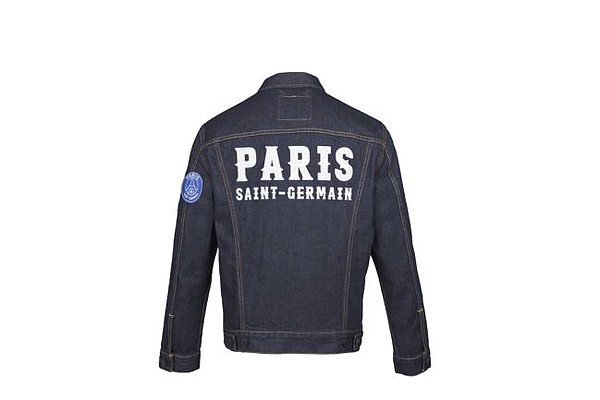 Seventh Letter Boutique Goes Soccer
Streetwear, meet soccer.
The Seventh Letter Flagship Store & Gallery on Los Angeles' Fairfax Avenue temporarily took down the street art lining its walls and the streetwear styles on its sales floor, all to make way for sports merch reimagined for the Paris Saint-Germain F.C. soccer team. They're kind of like the New England Patriots of France, a team that wins a lot of championships.
The collection, dubbed LA Galerie by Paris Saint-Germain, offers Levi's denim jackets with the Paris-based team's logo, soccer jerseys by Nike and a T-shirt mixing the logos of the Los Angeles Dodgers and Paris Saint-Germain.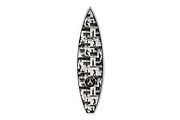 Other items in the limited edition line feature a Paris Saint-Germain surfboard from Jack's Surfboards headquartered in Huntington Beach, Calif. and a skateboard from the Primitive brand.
The pop-up shop dovetails during Paris Saint-Germain's 2016 tour of the U.S. The team will make a stop in Southern California for match against England's Leicester City soccer team at StubHub Center, Carson, Calif. on July 30. July 30 also happens to be the day when the LA Galerie by Paris Saint-Germain pop-up shop will close. Seventh Letter is located at 346 North Fairfax Avenue, Los Angeles, CA