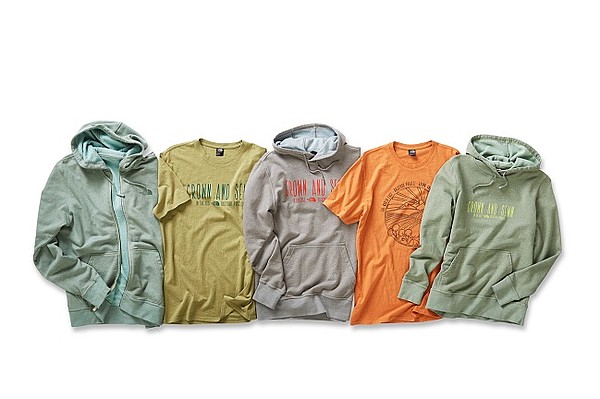 MANUFACTURING
The North Face's Latest Made in California Collection Debuts Today
The North Face, the venerable outdoor label that makes you think of clothing for mountain climbing and hiking, has spent the last few years working on a few collections that were entirely sourced in California.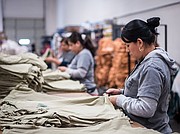 The first collection concentrated on resources within a 150-mile radius of its headquarters in Alameda, Calif. This time it came to Southern California for its suppliers.
For its collection of T-shirts, hoodies and pullovers that retail for $40 to $90, the cotton came from the United States. Then the cotton was ginned in California and Arizona and spun into yarn.
After that, it was dyed by Care-Tex Industries in South Gate and cut and sewn into tops by JC Industries, which started out as a trim supplier some 40 years ago and expanded into manufacturing. It is now located in a large facility in Montebello, Calif.
In November 2014, The North Face set out to design its first all-cotton hoodie that was grown, designed, cut and sewn in northern California. That collection was a single-color, unisex hoodie. This year, the collection has expanded styles and is offered in more than eight colors.