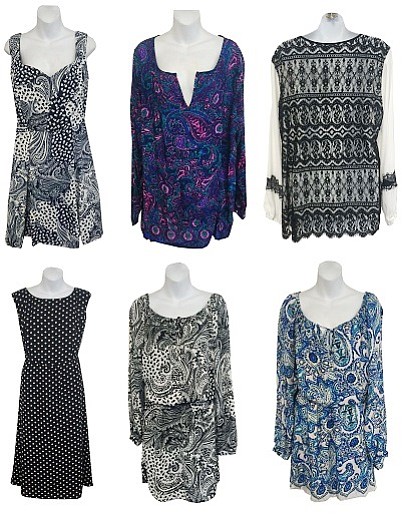 SINGLE GOES CURVY
Single Goes Curvy With Single Plus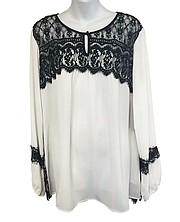 What started as an exclusive for Saks Fifth Avenue has branched into a new collection and a new customer base for Los Angeles label Single.
Single Plus is a new collection that reinterprets the contemporary style of Single for the plus-size market.
"I said if we're going to do [a plus-size line] we're going to do it right. We're going to get a fit model and create plus blocks. It's not a matter of just sizing up. It's a whole other fit," said Single designer Galina Sobolev.
Single Plus has already shipped to stores such as Saks Fifth Avenue's e-commerce site (www.saksfifthavenue.com), Madison Plus Select (www.madisonplusselect.com) and Amazon.com. A flash sale on HauteLook (www.hautelook.com) resulted in a 93 percent sell-through, according to Sobolev.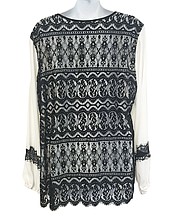 Wholesale prices range from $49 for tops to $148 for dresses.
To get the word out to consumers, Sobolev has been working with bloggers and vloggers such as Rachel Richardson from Lovely in LA, Marcy Guevara from The Marcy Minute and Trisha Wheeler from My Glittery Life. There's also an Instagram account just focused on Single Plus (@mysingleplus).
"It is rare to find luxe clothing in my size," Guevera said. "As a plus-size woman, I long to have garments that make me look and feel 'expensive' when I need the boost of confidence during a job interview or am heading to an event in Beverly Hills. What Galina has done is translate straight size trends into curvy silhouettes in a way that preserves the fashion moment while accomplishing a super-flattering look."
Guevera said she appreciates the collection's focus on fit, fabric and trend-right looks.
"Whether it's a perfectly draped boho top to wear with jeans, a button-down for the office or a power body con, Galina and the team at Single understand a woman's body in a way that is very rare nowadays," she said. "I know that when I put a Single top or dress on I am not going to be tugging, pulling, adjusting all day."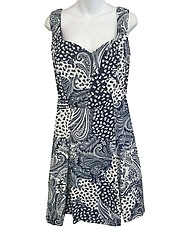 Guevera said she appreciates brands that keep up with trends and translates them "for the curvy set."
"If cut-outs are in, the curvy girl wants them! Just cut out the fabric in the right spots," she said.
Another bonus for Guevera: linings.
"When a dress isn't lined it drives me insane!" she said. "It's guaranteed to make you need Spanx, so lined garments are definitely something I look for."
Single Plus dresses and pencil skirts are lined in a stretch sateen, which Sobolev said they've dubbed the "Single Secret Weapon Lining."
"It's like wearing a support garment without investing in or paying for one," Sobolev said. "This helps us to empower women—one dress at a time!"
To find new lines, Guevera said she follows plus-size blogs and looks for new brands on Instagram. And while she said she's "a fan of more options online," she likes to be able to see the clothing in the store and try items on. Ultimately, she said, "plus-size women want the same offerings as straight-size women and [they] have the money to spend. It's important for brands to recognize this customer and stop leaving her and her cash behind."
For more information about Single Plus, contact the WBC Showroom in The New Mart, suite 1101, or email melissa@wbcshowroom.com or desi@wbcshowroom.com.