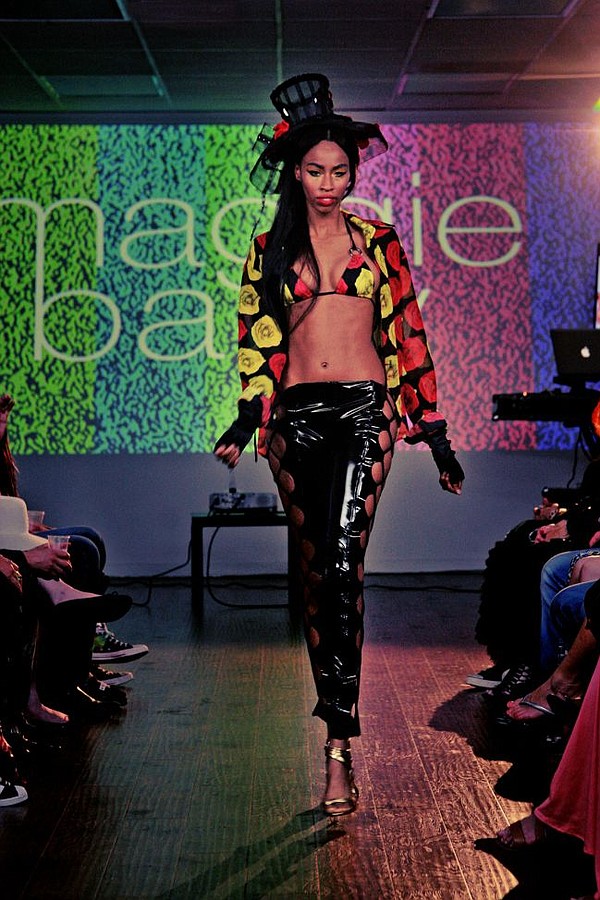 Maggie Barry's Indie LA Fashion Week
Maggie Barry is one of Los Angeles' true independents. She received notoriety for her costumes for stars such as Lady Gaga, Katy Perry and Nicki Minaj. She saves some of her inspirations for the runway every LA Fashion Week.
For her March 19 show at Moda Hollywood art gallery in Los Angeles' Hollywood district, Barry focused on a pop-art rose print, which she called A Rose A Rose Print by Epson. It covered swimwear, leather jackets, and various dress silhouettes.
Being a Maggie Barry show, someone had to wear an outrageous costume. A rainbow unicorn look closed the show and got great applause.