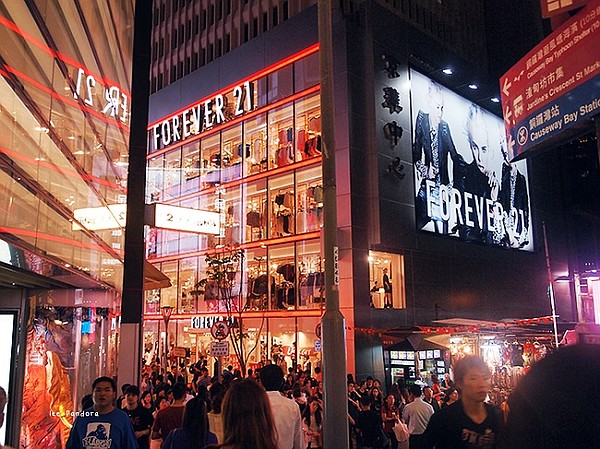 RETAIL
Forever 21 Closing Hong Kong Store
Hong Kong retailers were surprised in 2011 when Forever 21 decided to lease a gigantic 51,000-square-foot store in the heart of Hong Kong's busy Causeway Bay shopping district. Retail rents are very expensive on the small island that once was a British colony and is now a part of China.
But Forever 21 set up an outpost five years ago on six floors that attracted tourists and residents alike who also shopped at nearby competitors such as Esprit, Uniqlo and Muji and the high-end shops blocks away at the Times Square shopping center.
Now the Los Angeles-based retailer is packing it in and leaving the spot when its lease runs out next year. Taking its place will be a Victoria's Secret store.
According to the South China Morning Post, the store is closing because high rents and fewer tourists from mainland China are making it hard to make a profit. However, the Los Angeles retailer did recently open a new 19,000-square-foot store in the Mong Kok shopping area of Kowloon, which is part of Hong Kong.
The bigger Hong Kong store at Causeway Bay was good for getting Asian consumers familiar with the brand, but now it is more established.
Forever 21 has been shuttering bigger stores around the world and opening smaller F21 Red stores, whose merchandise is even cheaper than Forever 21.
In Great Britain, it closed three stores this year in Glasgow, Stratford and East London and was evaluating the feasibility of four other stores in England.
In California, Forever 21 said it was closing three stores that had once been large Gottschalks department stores until 2009, when that California retailer filed for bankruptcy.
Forever 21 announced it would close its 80,000-square-foot outpost in Hanford, Calif., as well as two former Gottschalks stores in Yuba City and San Luis Obispo.