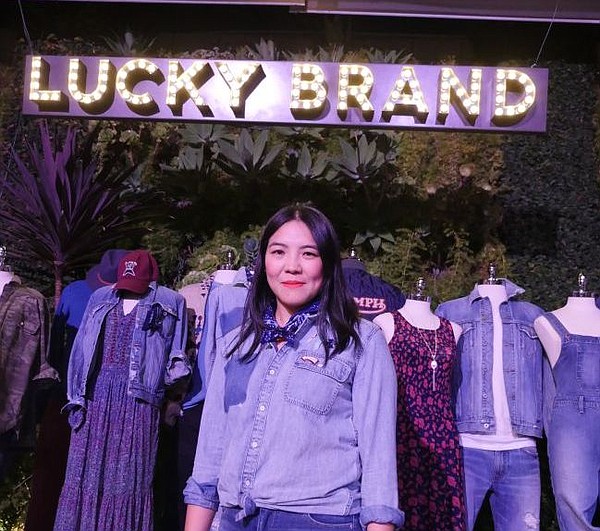 Lucky Brand's Spring/Summer 2017 Preview
Kin Ying Lee, chief creative director of Los Angeles headquartered Lucky Brand, presided over a preview of the denim focused brand's Spring Summer 2017 looks Nov. 3 at the SmogShoppe, an events space, and yes, the site of a former smog shop, in Culver City, Calif.
While a crowd perused over Lucky's Spring '17 looks, Lee said there has been a season of spring cleaning and a creative recharging of the brand that first came to prominence in the 1990s. "It's time to dust off and reenergize what made it great," she said of the brand.
She and her team have been brainstorming over the touchstones of the brand; moto, music and Americana style and thinking on how to take them forward. New directions include "elevated" looks such as blazers, an inclusive sizing for every body type and more opportunities for collaborations, such as a new Pendleton collab, as well as a swimwear collab with Manhattan Beachwear.