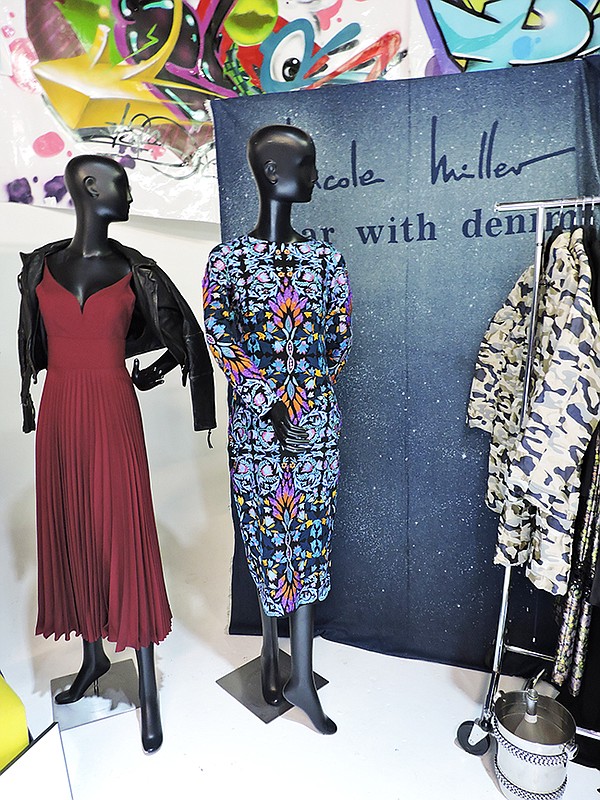 POP-UPS: REVELATION LA
Revelation LA Adds Pop-ups, Panels to the Event Lineup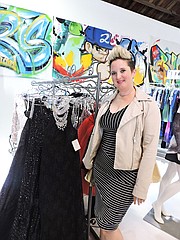 Coming at the tail end of Los Angeles Fashion Week, Revelation LA bowed with a concept that blended trade and consumer events. The two-day event, held Nov. 5–6 at Siren Studios Orange 1 in Hollywood, featured pop-up shops, panel discussions and runway shows.
Revelation LA was created by Parker Whitaker Productions, the event company run by Erin and Sarah Whitaker, the sisters who were part of the team behind Art Hearts Fashion Week.
"We plan for this to be an annual event so we will begin planning for next year now," said Sarah Whitaker, who said Revelation LA partnered with several industry associations and businesses—including Fashion Business Inc., the California Fashion Association, Indie Source and The New Mart—for the panel discussions.
"The fashion shows, marketplace and panels/Q&As were such a success and we loved to be able to incorporate all these different elements under one roof. We definitely want to build on the educational aspect," she said.
In addition to runway shows (see pages 6–7 for coverage), Revelation LA featured a breakfast Q&A with red-carpet designer Michael Costello, panel discussions on "the inner workings of the apparel business" and a bloggers panel.
There were pop-up shops featuring apparel from New York–based Nicole Miller, Temecula, Calif.–based Jaime Elyse and San Francisco–based Jessie Liu, jewelry by Nadiandlo and Vassari Boutique, and fitness apparel by Evolve. Hungarian bridal, eveningwear and ready-to-wear collection Makány Márta showcased its collection for the first time in Los Angeles alongside a display of made-in-Hungary sweet and savory foods and beverages from the Hungarian National Trading House.
Makány Márta
Chief Executive Officer and Director of Sales Krisztián Hackl said the collection participated in New York International Bridal Week last month and has been part of the Paris Bridal Fair in the past. Designer Makány Márta has been designing custom bridal and eveningwear for 20 years but two years ago opened a wholesale division and added denim pieces as well as ready-to-wear separates and denim, Hackl said.
"We know what is expected in New York and we know Paris," he said. "In the U.S. we're looking for retail partners. We have four different lines that attract four different buyers."
Los Angeles–based representative Brandi Lover was showing the Nicole Miller collections, including several one-of-a-kind pieces.
Lover said she had booked appointments for Sunday but was hoping to reach new consumers on the first day of the event.
"We wanted to do something different," she said.