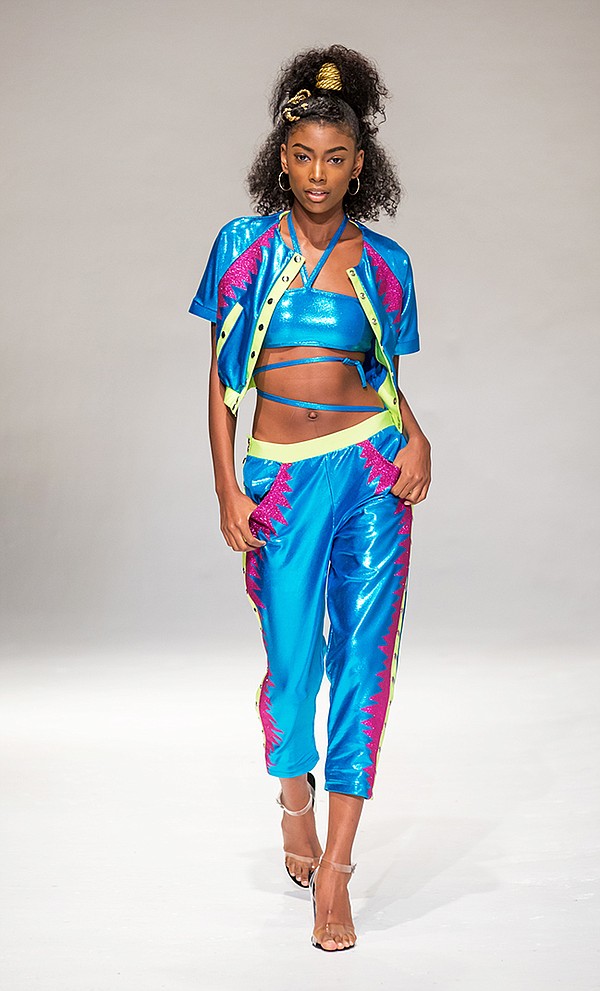 REVELATION LA
Revelation LA's Runway Debut in Hollywood
Revelation LA, the new event produced by Parker Whitaker Productions, kicked off Nov. 5–6 with a series of panel discussion, pop-up shops and runway shows at Siren Studios Orange 1 in Hollywood. Los Angeles designer Maggie Barry shared the first night with Hungarian designer Makany Marta, while Los Angeles–based streetwear label M the Movement shared night two with Arizona menswear collection Perry Jones II and Bangladeshi eveningwear label Zoan Ash.
For Barry's collection, the designer kicked off a glam beach party with swimwear for men and women in liquid metallic fabrics and colors that ranged from bubble-gum brights to sleek black and silver. Barry said she's been creating pieces for some of her rock-star clients to wear as layering pieces that go from street to the poolside party.
"You're not going to the Olympics," she said. "People wear my clothes because they expect to have fun. They're ready to rock.
This was the first West Coast showing for Makány Márta. Designed to mix and match, the designer showed denim jackets with lace sleeves layered over voluminous ball skirts as well as ladylike daydresses and corset-backed gowns.
On day two, M the Movement showed motorcycle and suit jackets layered over graphic tees, leggings and joggers. For Perry Jones II, the look was tailored and dapper with skinny suits worn with vests, bright neckwear and statement accessories. Zoan Ash showed embellished gowns featuring layers of lace.