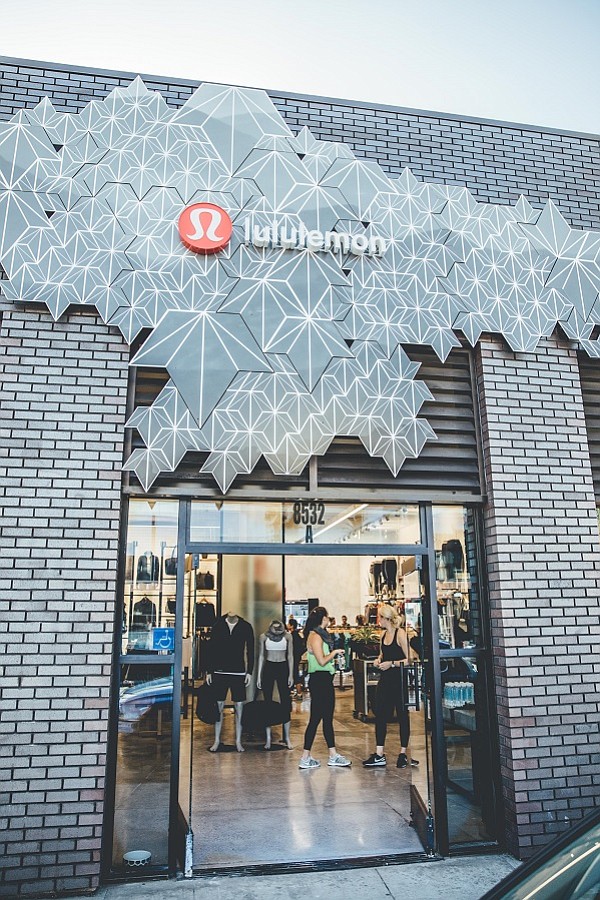 Lululemon Opens on Melrose
LA's newest Lululemon store hosted its grand opening on Nov. 22 on Melrose Avenue—just in time for Black Friday (Nov. 25), when the company will debut its new limited-edition Featherlight collection. The activewear retailer partnered with Brazilian textile artist Janaina Milheiro, who took inspiration from her feather-embedded, handcrafted silk designs to create digitally engineered prints for Lululemon. The Lulumum blog got an early look at the new collaboration last month.
Lululemon's 2,750-square-foot Melrose, at 8532 Melrose Avenue, recreates the look of the company's Robertson Boulevard store with a luxe minimalist design that puts the focus on the company's functional designs and technical fabrics.