As of Monday, October 17, 2016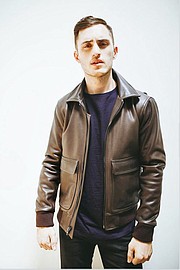 Evan Lane hated carrying camera bags on his professional photography gigs in locales such as Nicaragua and Canada's Vancouver Island.
The camera bags, he thought, typically looked clunky. They didn't have the ease of style that so many of his photographer friends seemed to carry.
In 2012, he started Langly Supply, a line of camera bags that took its cue from fashion. Lane said that he was surprised when the bags were picked up by amateur photographers and their friends, not the professionals for whom he made the bags.
On social media, he saw that the bags were being used for pleasure trips, not photography assignments. He sensed a business opportunity.
With that in mind, Langly and his business partner, Jerrod Cornish, on Oct. 6 introduced a clothing line that is manufactured in Los Angeles under the Langly label.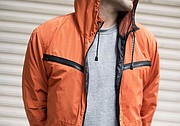 The independent label's style keeps the inspiration of a photo shoot in terrain battered by extreme elements. "We want to create substantial items," Lane said. "But a lot of it is centered on how photogenic the item is too."
Langly's "City Slicker" jacket is made from Japanese technical fabric to protect from the elements. In the jacket's lining are welt pockets to store extra gear. Yet it's made in an array of colors, such as olive, which is more in tune with rough terrain.
The label's debut collection also features crew-neck T-shirts, knit caps, long-sleeve flannel shirts and lightweight jackets designed to take on inclement weather.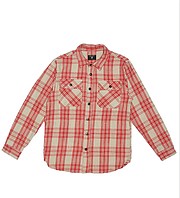 The "All-Weather Zip" jacket also is made from a Japanese technical fabric. But the technical jacket takes an aesthetic turn. It features four horizontal pockets on the front of the jacket. They are slightly turned at an angle to give the jacket an aesthetic panache. The "All-Weather Zip" jackets come in burnt orange, navy, black and olive.
Retail price points range from $24 for a knit cap to $650 for the label's leather bomber jackets.
For more information on Langly, email brielle@langly.com.