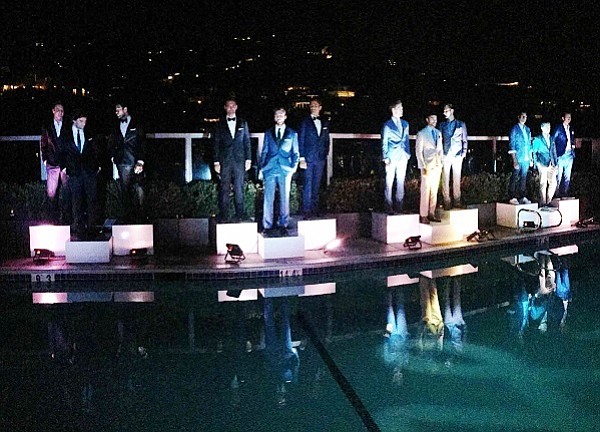 J. Hilburn x Hollywood
Last night was the scene for J.Hilburn's SS17 launch held at the Andaz West Hollywood Hotel rooftop. It was the perfect setting with the Hollywood Hills in the background of 12 models from Wilhemina and Ford models dressed in perfectly styled outfits. The collection previewed beautifully tailored suits and dress shirts to the newest velvet blazers and formalwear. The event was hosted by Agentry PR. Invited guest included fashion industry stylists, publicists, entertainment producers, TV industry executives and fashion influencers—including a few lucky enough to be outfitted in custom-fit suits and dress shirts and ties.
The J.Hilburn Fit Tour truck was also on hand to give guests a chance to preview the line in a portable store setting. It was the perfect setting to take some photo ops and selfies with the brand. The truck is a traveling vehicle that houses the collection and creates a pop-up store feel on wheels.