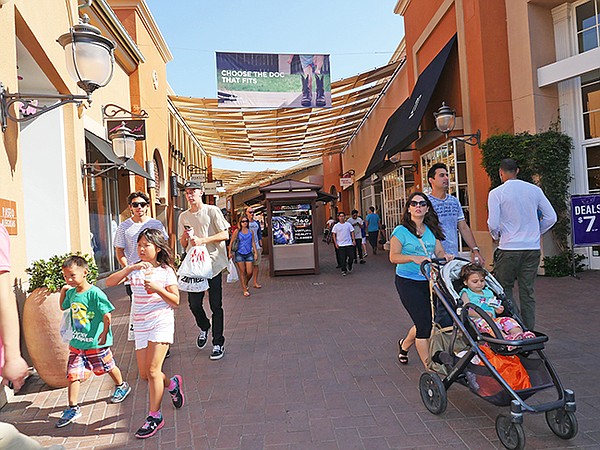 BACK-TO-SCHOOL
Back-To-School Might Go On…and On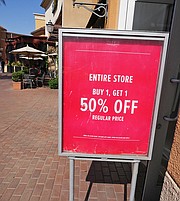 The back-to-school season is considered a crucial time for many retailers. For teen retailers, it can make up more than 41 percent of sales for the third quarter, according to Adrienne Yih Tennant, a Wall Street analyst.
But business for the main segment of the season, August, was generally considered a disappointment. Since the back-to-school season traditionally ends in early-to-mid September, many retailers are hoping that it can be saved by those consumers who plan to shop a little late.
For bricks-and-mortar retailers, Labor Day weekend may have been the last day on the calendar for back-to-school shopping. Ken Perkins, president of Retail Metrics Inc., a Boston-area market-research firm, noted that he felt consumer foot traffic was up when he was checking in with malls. "It was relatively busy compared to the last few weeks in August," he said.
Back-to-school shopping should get a boost from m-commerce, or shopping by smartphone. Such shopping might push back-to-school shopping farther to the end of September in years to come. "It's taking the urgency out of shopping by deadline," Perkins said. "You can buy from anywhere at any time and get it delivered relatively quickly."
The National Retail Federation predicted that this year parents would spend an average of $689 on K-12 school supplies, a sizeable 14 percent increase over last year for a total of $30.3 billion in back-to-school spending. Average spending on college supplies was expected to be $907, up 12 percent for an even larger total of $53.5 billion.
A recent NRF survey found that 31 percent of parents this year shopped for back-to-school supplies and clothes online, up from 27 percent last year.
The survey also found that consumers were watching their pocketbooks with 53 percent shopping at discount stores for back-to-school goods, 51 percent headed to department stores and 39 percent visiting specialty clothing stores.
Making the time limits of back-to-school seem even more elastic are student fashionistas who don't shop until after school starts. They wait to see what styles are trending on the schoolyard. Then they rush to the store once they figure out what the "in" crowd is wearing, Perkins said. Like the winter holiday season, many parents shopping for back-to-school wait until the end of the season to see what deals are being offered by retailers.
Marshal Cohen, chief retail industry analyst of market-research firm The NPD Group of Port Washington, N.Y., also thought it would help retailers' bottom line to change the way they merchandise and market for the season.
"Back-to-school is tricky for retailers because schools start at all different times and there may be several school districts in their area," he wrote in a blog. "They are starting to question the traditional timing of back-to-school merchandising, so it will be important to watch how the consumer responds once changes are implemented, even if it as simple as refreshing displays and the supply of key items at the most opportune times. However, there is still time for retailers to adjust their holiday-season plans to align with how and when consumers shop for the holidays."
It's wise advice for retailers hoping to prospect for every penny they can get this year considering that back-to-school sales have been so lackluster.
That was seen at teen apparel retailer The Buckle Inc., whose comparable-store net sales for the month of August decreased 14.8 percent. Net sales for the month declined 14 percent to $87.2 million from last year's $101.4 million.
Value-priced fashion apparel retailer Cato Corp. reported that its August same-store sales dropped 8 percent, while total sales decreased 7 percent from last year to $62 million.
During a recent second-quarter conference call, Arthur Martinez, executive chairman of Abercrombie & Fitch Co., complained that consumer "traffic remained a significant headwind."
Jeff Van Sinderen, an analyst for B. Riley & Co. in Los Angeles, said that there is still time for back-to-school business to rally. "The early shoppers did more of their shopping in July, and to some degree they want to play the waiting game and see what people are wearing in September," he said. "If you put July, August and September together, it may not look that bad. We have to see how September plays out."
On the juniors fashion front, Barbara Fields of Los Angeles–based Barbara Fields Buying Office said that for 2016, the top back-to-school looks were highly influenced by contemporary styles.
A popular trend has been bomber jackets that come in solid olive and wine colorways. Camouflage, military flak jackets have been big sellers too. "Outerwear was big. It replaced the sweater business this season," Fields said.
Also seen on juniors were distressed jeans, T-shirts bearing slogans and bodysuits as well as popular athletic brands such as Nike, Puma and Adidas. Ivy Park, an activewear line co-founded by music star Beyoncé, was also a hit.