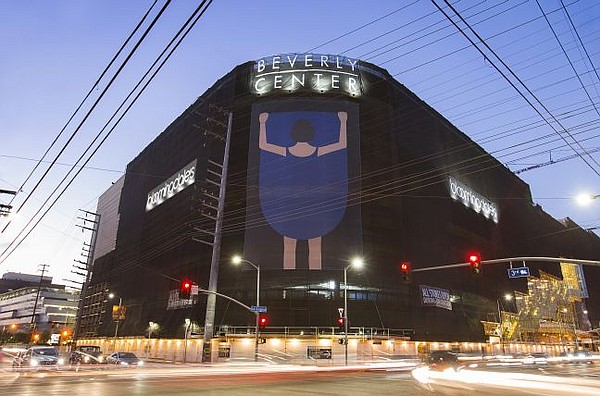 Beverly Center Shows A Little Skirt
Think about it. The mission of Los Angeles' Beverly Center is to sell clothes and basically get people to cover up. Not so with a piece from the high end retail center's art campaign.
Beverly Center recently unveiled Girl Lifting Skirt 2 by Geoff McFetridge. It's a 70-foot tall art piece of a woman lifting her skirts. She's flashing the center though, not the corner of La Cienega Boulevard and Third Street, the busy thoroughfare that the piece faces.
The puckish installation is part of Beverly Center's art program, curated by Jenelle Porter in association with the Hammer Museum. It is taking place during an extensive renovation of Beverly Center. Other artists to show pieces during this season's campaign will be Sharon Lockhart, Catherine Opie, Julian Hoeber and Karen Kimmel.