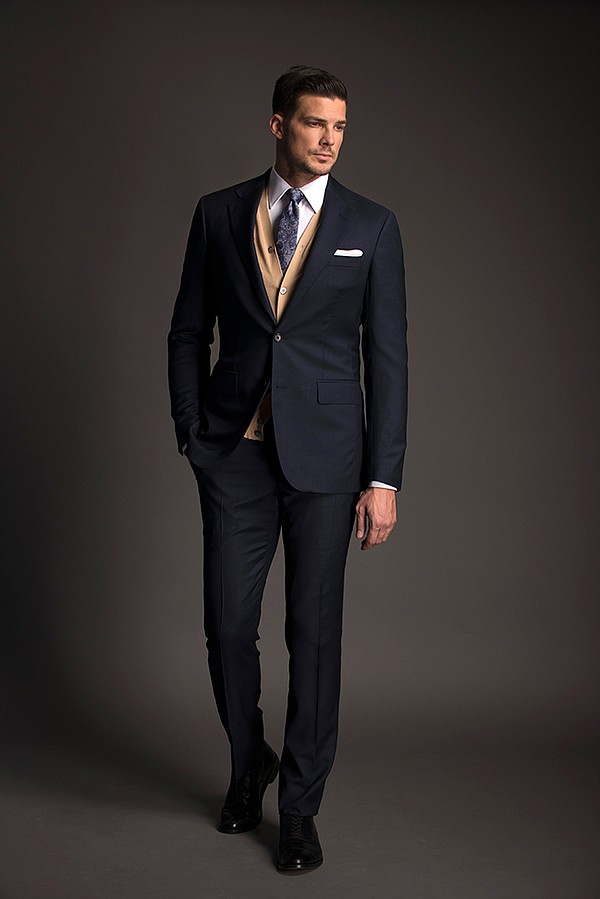 COMBATANT GENTLEMEN
Combatant Gentlemen Pops at Bloomies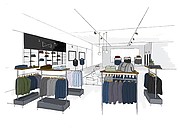 Internet suit shop Combatant Gentlemen is exploring all types of bricks-and-mortar.
In July, the Irvine, Calif.–headquartered vertical retailer opened a flagship at the beachside Santa Monica Place retail center in Santa Monica, Calif. Vishaal Melwani, the brand's chief executive officer, creative director and cofounder, recently announced that Combatant Gentlemen would roll out four shop-in-shops shops at select Bloomingdale's department stores. The pop-ups are scheduled to start business on Oct. 13 and remain open past January. They'll be located at South Coast Plaza in Costa Mesa, Calif.; New York City's SoHo district; Tysons Corner Center in the Washington, D.C., area; and in the Bloomingdale's Magnificent Mile neighborhood shop in Chicago.
"With a partner like Bloomingdale's, they give you tools that you need to expand without much overhead. We've been able to work within our means and create these amazing build-outs," Melwani said.
The shop-in-shops will broaden an emerging market for Bloomingdale's, said Sharon Wax, senior vice president of concessions, new business development and designer ready-to-wear for Bloomingdale's.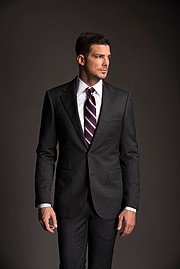 "This partnership appeals to our millennial customer who is looking for quality products with a modern sensibility at a fantastic price point," she said.
The recent college grad embarking on a financial or corporate career is one of the brand's main demographics, Melwani said. At the Santa Monica flagship, it has produced headshot events where these up-and-coming business titans could have professional-grade headshots taken for biographies on their company's websites. Combatant Gentlemen's retail price points range from $160 to $350 for suits. Shirts range from $30 to $45; slacks go for $25 to $40.
The shop-in-shops will take their bows with new apparel collections. Combatant Gentlemen will introduce "Summit Italy," a capsule of Italian suits produced under the direction of designer Alberto Caruso. The collection will feature six new suits and two blazers.
The stores also will offer the Wedding Collection, which includes four different tuxedo styles and five different suits with colorways ranging from black to navy.
The shop-in-shops also will sell the brand's lifestyle goods, which include accessories, luggage and footwear. Shoes make up 20 percent of the brand's sales, Melwani said. Made-to-measure services also will be offered to clients. Retail price points for a made-to-measure suit start at $450.
The stores will have a high-tech feel. Clerks will be equipped with iPad tablets. Tablets also will attach to some of the store's minimalist shelving. The tablets will be used to help style the looks of the made-to-measure suits and offer a bridge to the brand's website (www.combatgent.com). "We want the tech to build a rich and cool experience," Melwani said.