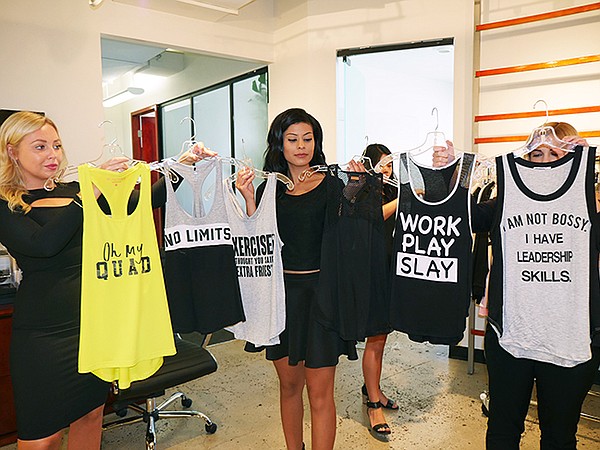 SPRING '17 FAVORITES
Camo, Bomber Jackets Spring '17 Favorites, Fields Forecasts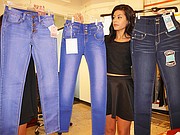 Spring '17 styles might have a feeling of déjà vu since perennially popular looks such as camouflage fabric and distressed jeans will be among the season's prominent styles.
Other styles that have been popular for a while, such as leggings and T-shirts with humorous slogans, will be big sellers in the juniors market in the upcoming year, said Barbara Fields, founder of the Barbara Fields Buying Office. It was the message of her Spring 2017 Trend Presentation, which she gave at her showroom at the California Market Center building in downtown Los Angeles during the LA Majors Market the week of Sept. 26.
Don't count novelty out, though. Fields said that there will be plenty of new styles to attract juniors to stores. Top looks also will include bodysuits with screen-foil graphics, which Fields said has not been widely available or seen before. More new looks: a blueberry color wash on jeans as well as jeans and jeans shorts bearing stenciled doodles.
The season's unique styles also will include tops and dresses bearing knots in the front, tank tops made out of metallic fabrics and tops with sequins.
Contemporary styles will be a big influence on juniors looks. Bomber jackets have been highly popular at contemporary boutiques. Juniors vendors have been stocking the market with bomber jackets. At least 70 of the vendors that Fields covers manufactured bomber jackets for the season. Many were made in an olive color. It's one reason why camouflage also is popular for Spring 2017. Camouflage complements olive.
Other contemporary looks for juniors include the "off-shoulder," or strapless, tops, bodysuits and camisole tops and "butt-lifter" leggings, made with seams that lift the wearer's seat. Oversize denim jackets and T-shirts and jackets bearing patches also should be making prominent appearances on shop floors during the upcoming season, Fields said.
Fields has been producing juniors trends presentations since the 1980s. She researches the market through shopping at the leading boutiques and department stores in Los Angeles, New York, London and Barcelona. She also makes frequent trips to Tokyo, Seoul and other fashion cities around the globe.
RELATED STORIES