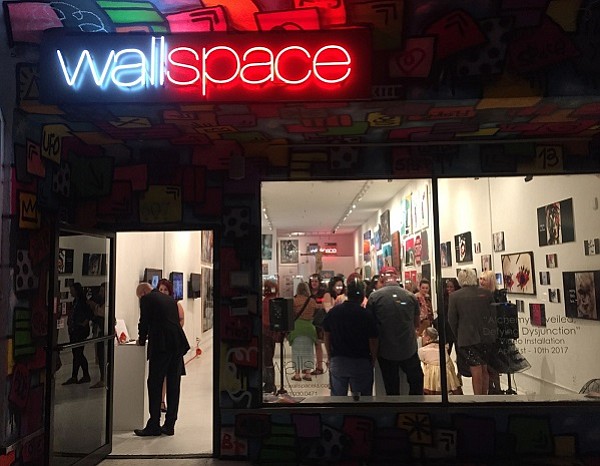 Central Saint Martins Alums in LA
Wallspace, the 5-year old Art Gallery on La Brea in Los Angeles, hosted the opening night party on April 1 for "Alchemy Unveiled: Defying Disjunction," an exhibition that brought together four alumni from Central Saint Martins school of art in London: Angie Stimson, Carina Wyatt, Henny Lees and Charlotte Malik. The installation represents a year-long collaboration project of the four artists. Stimson, who also curated the event, was the headline artist.
According to Stimson, the premise of the installation was to illustrate their daily interactions and reflections for 365 days through quick renderings of their personal lives. Stimson, who suffers from epilepsy, found that this project revealed a lot of herself and the other artists through communication. Because of epilepsy, Stimson said her memory and perception of reality is affected. She said this exercise of art got so intense at times that it almost ended the relationships with the other three artists because, at times, they couldn't seem to agree on anything.
Some of the quick renderings of Stimson were done so spur of the moment at times that she had to use whatever medium was readily available at the moment. Mediums included lip stick and eyeliner, red wine, rubber bands and buttons, even a used napkin—whatever could bring out the emotion at the time. She said the need for the art to be "precious" in composition was not important. Just getting the emotion illustrated at that moment was most important.
Wallspace is located at 607 North La Brea in Los Angeles. This exhibit will be on view through April 10.
RELATED STORIES