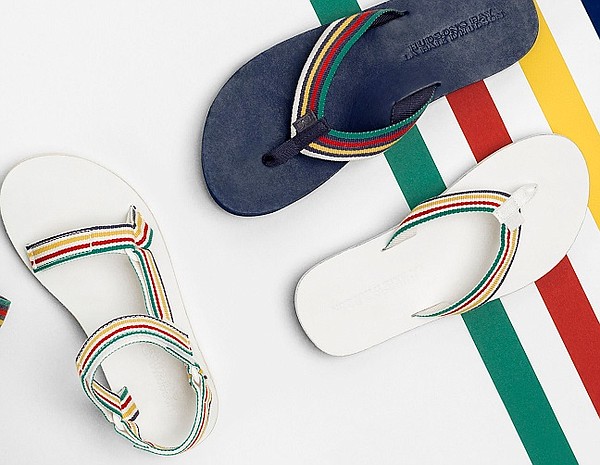 FASHION
Teva Collaborates With Hudson Bay's on Sandal Collection
Teva, the trendy sandal company outside of Santa Barbara, has teamed up with Hudson's Bay of Canada to launch a limited-edition collection that will be sold only at Hudson's Bay department stores and online.
The sandals are using the theme of Hudson Bay's "The Stripes" collection with plenty of stripes in the two styles for men and women.
The two styles are the Original Universal and the Flip. They both use Hudson Bay's signature stripes seen in the stripe webbing straps. There are also leather top soles and rubber out soles.
They are selling for $55 to $75. If you can't make it to Canada to buy a pair, they are also on sale at www.teva.com and at www.thebay.com.
The original Tevas, a sturdy rubber sandal with straps that looked a bit nerdy, was originally envisioned by a Grand Canyon river guide. They are now less nerdy and more fashionable, as seen in the Hudson Bay's collaboration.