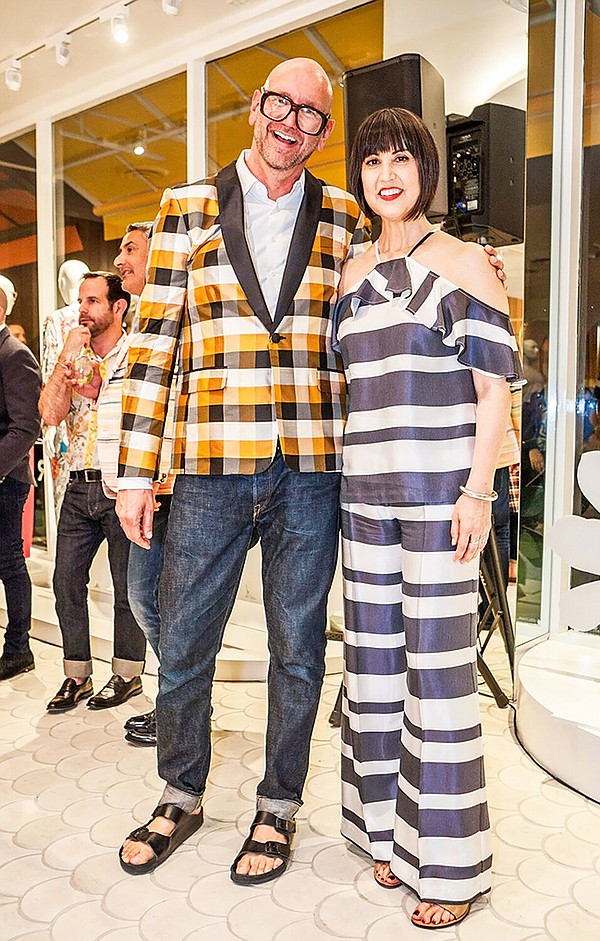 TRINA TURK'S NEW STORE
Trina Turk Opens a New Store in Los Angeles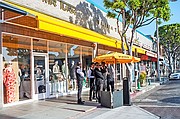 It has been a few years since Trina Turk had a store in Los Angeles.
But the contemporary designer—known for her bright colors synonymous with sunny California—has staked out a new outpost in the Larchmont Village neighborhood of Los Angeles, where an old-fashioned Main Street vibe permeates Larchmont Boulevard.
"I like the neighborhood and there is a lot of parking and foot traffic and it is centrally located," Turk said at the March 30 store opening, which was packed with friends, fashionistas and style followers. "I feel like our customer is on this street, where she is going to the nail and hair salons, the fitness studios, and restaurants here."
Bright yellow awnings announce the new Trina Turk store, which previously had been two separate stores—Hans Custom Optik, an optical store, and Pickett Fences, a childrenswear store. They both moved to other locations on the street.
Inside the store, there is plenty of space for the Trina Turk collection as well as its sister brand, Mr. Turk, designed by Turk's husband, Jonathan Skow, a photographer and stylist. Only five of the 12 Trina Turk stores carry the Mr. Turk line, which is for the man who wants to make a bold statement with his style. There are also spaces within spaces for men's and women's accessories and the recently added Trina Turk eyeglass and sunglass collection.
Turk worked with Bestor Architecture, which has designed other Trina Turk stores, including her flagship in Palm Springs, Calif.
Turk, whose Los Angeles company was launched in 1995, is a true believer in retail if it provides shoppers a reason to peek beyond the front door.
The new 2,000-square-foot space comes nearly two years after she closed her LA outpost on West Third Street because parking had become impossible and traffic congestion was chipping away at sales of her self-named label.