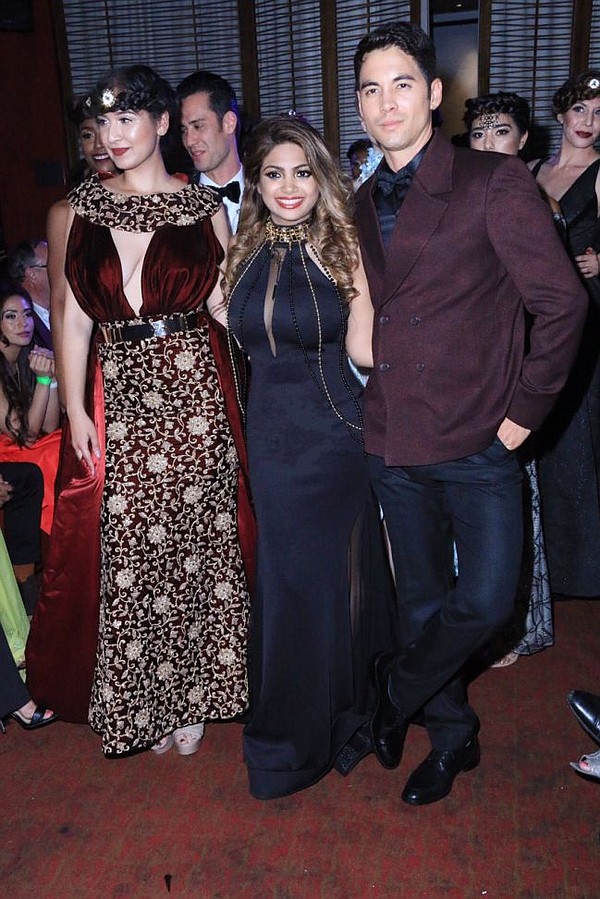 Sai Suman Takes A Bow
Designer Sai Suman showed her 'The Queen in Me' line at the Sofitel Hotel in Los Angeles on April 11.
The line mixed 1920s Jazz Age themes with current silhouettes.
The show was presented by Suman in conjunction with The World Networks. Hosting the red carpet were event producers Vida Ghaffari, an actress/fashion blogger and Ford Austin, an actor.